ANTHONY CERVANTES'S 2021 FORD F250

This is Anthony's 2021 Ford F250 that was featured at the 2022 SEMA show. Another top-notch build released this year from the Truck Guru team showcasing products from some of the top companies in the industry. Between the killer color combination and the one-off suspension, Anthony wanted a horn that could knock the socks off of everyone around and draw just as much attention as the rest of the truck. That's when we knew our Conductor's Special 244K Spare Tire Delete kit was the perfect candidate for the job!
Powdercoated to match the suspension and color theme, our Spare Tire Delete kit can be spotted from the rear of the vehicle in place of the spare tire. With the use of aftermarket wheels and tires, typically the spare tire is useless for guys like Anthony. So replacing it with an insanely loud and flashy train horn kit is a no brainer especially when it's also capable of airing up tires or using small air tools. So not only do you get an insanely loud horn but a capable onboard air system perfect for airing up a low tire!
SHOCKER XL SOUND SAMPLE: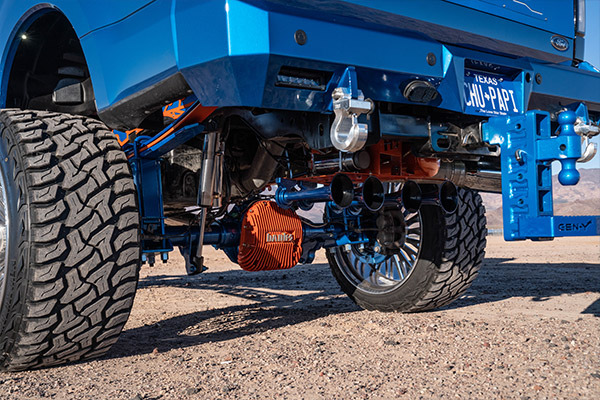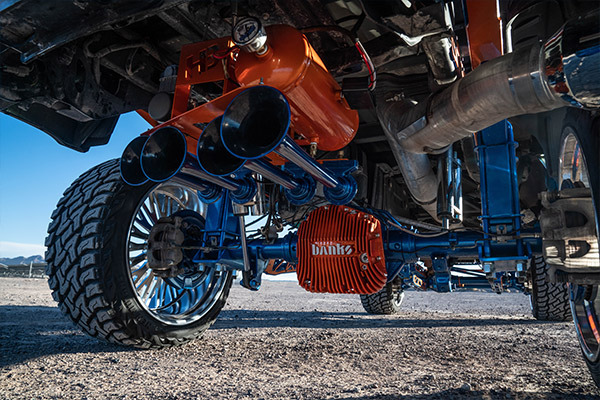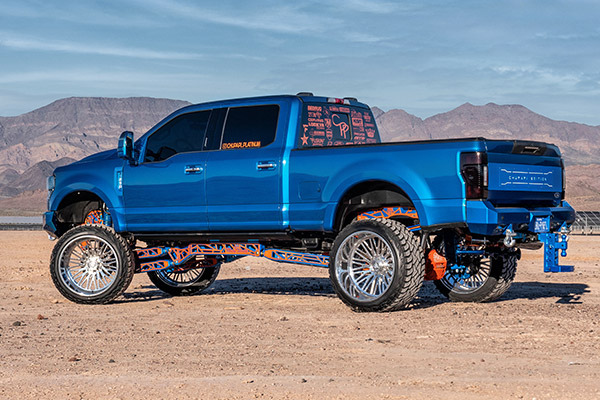 CONDUCTOR'S SPECIAL 244K SPARE TIRE DELETE KIT