HornBlasters In The Media
Your source for all HornBlasters news!
HornBlasters Brings Train Sounds to Cars, and Even a Stadium


"The business first began in an apartment. Now, it's located in an 88,000 square-foot warehouse.
In the early 2000′s, Matthew Heller began making car horns for family and friends. He began selling them online, and his business, HornBlasters Inc., grew so much he had to quit his former job....."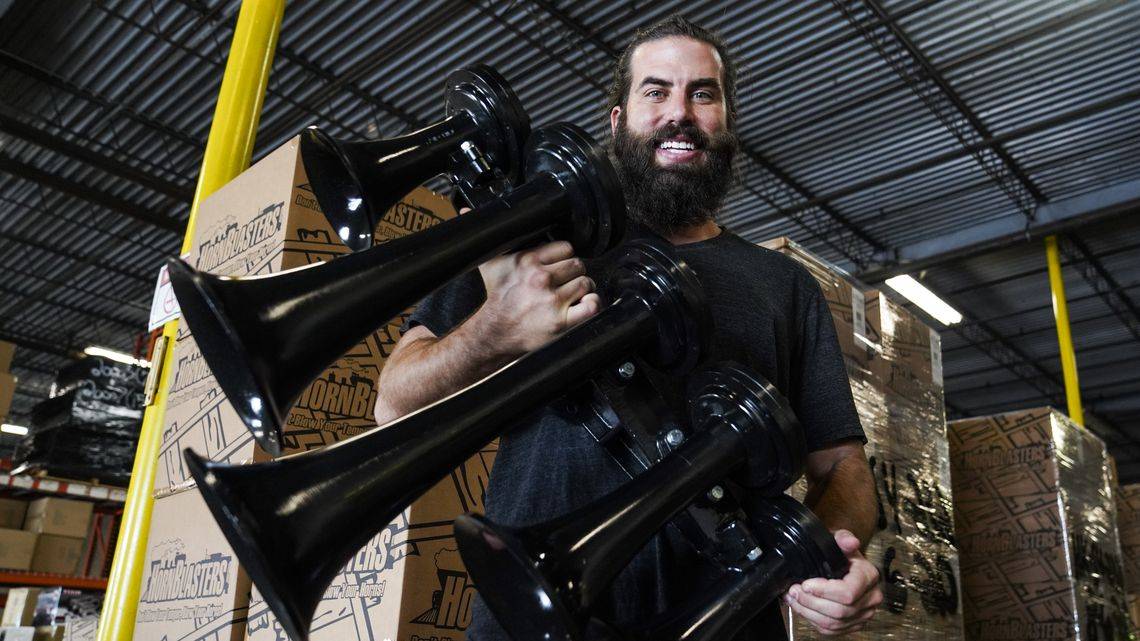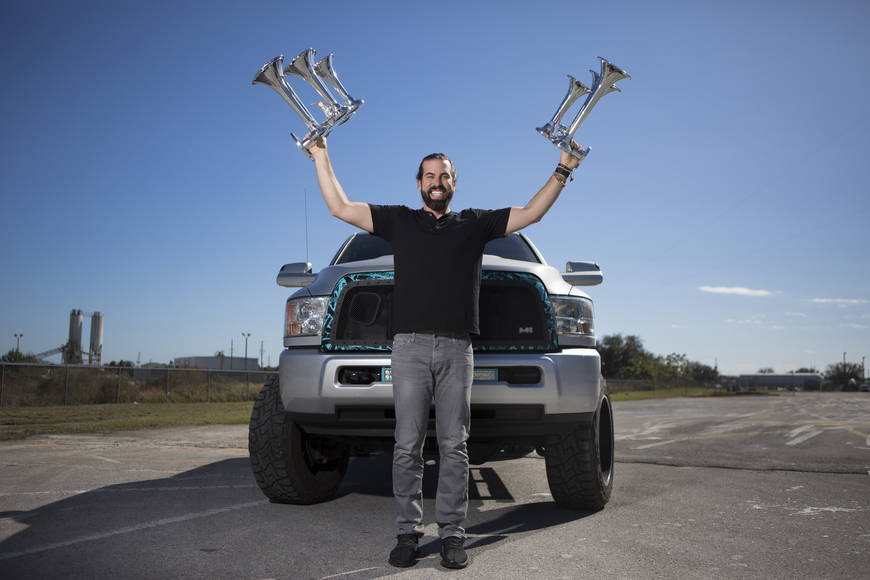 Sound and fury: Entrepreneur finds innovative ways to fend off attacks
FRIDAY, JAN. 18, 2019
by: Brian Hartz - Tampa Bay Editor

"A small company that manufactures niche automobile accessories has somehow made a lot of enemies. It fights back with quality, consistency and customer education.

Manufacturing entrepreneur Matt Heller has learned to live, and succeed, with a target on his back.
His Zephyrhills-based company, HornBlasters Inc., which makes high-powered air horns for cars and trucks, has been on the receiving end of lawsuits, threats from cut-rate competitors and social media backlash for years, proving even micro-niche businesses must be on their toes at all times to survive....."
Meet the Loud, Party Rockin' Florida Company Behind the
Entertainment at the Atlanta Falcon's First Game without an Audience

MONDAY, Sep. 14, 2020
Written by: PRNewswire

"Last night, the Atlanta Falcons fought the SeaHawks in the $1.6 Billion Mercedes-Benz Stadium. Unfortunately, thanks to COVID-19, Atlanta's version of the Colosseum was empty, but the game was still popping. Multiple times throughout the night, a loud train horn blared throughout the stadium. This Nathan K5LA horn rang from the top of the stadium's roof at 150 decibels―and that horn was the product of the loudest, party rockin' brand in Florida, HornBlasters....."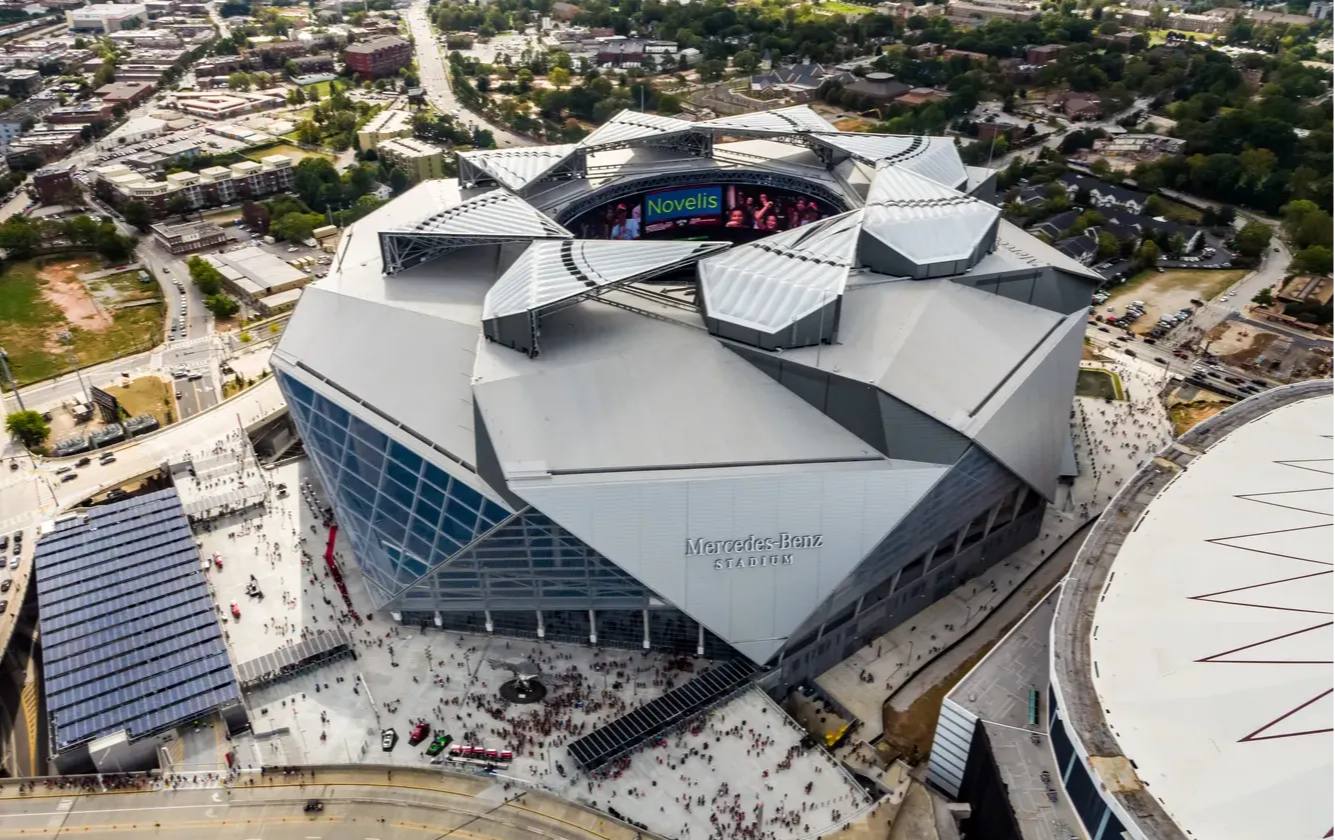 MEET THE LOUDEST MAN IN FLORIDA: MATT HELLER,
CEO OF HORNBLASTERS

SUNDAY, SEP. 13, 2020
by: Influencive
Heller's story is a great example of the importance of finding your business niche.

"Meet Matthew Heller, an entrepreneur from Florida. He knows that truck and car owners often dream of loud horns that will tell others exactly what they think of their driving and is making them a reality! His company, Horn Blasters, manufactures horns that won't leave anyone asking, "Was that at me?"
Heller has successfully tapped into the niche market of installing train horns in regular vehicles..."

HornBlasters Re-Engineers Train Horn Mounting with
Innovative Spare Tire Delete Kits

FRIDAY, Jun. 19, 2020
Written by: PRNewswire

"It's a customer challenge that's real – installing train horns for their full or mid-sized truck. That's why HornBlasters, Inc., the maker of train horns for trucks and cars, has developed a spare tire delete kit that takes a fraction of the time to install.
Using a Spare Tire Delete Kit (or STDK) is a growing category trend right now and HornBlasters has made the DIY process easier than ever before. More and more customers are kicking their factory-size spare tire to the curb and replacing it with a train horn kit...."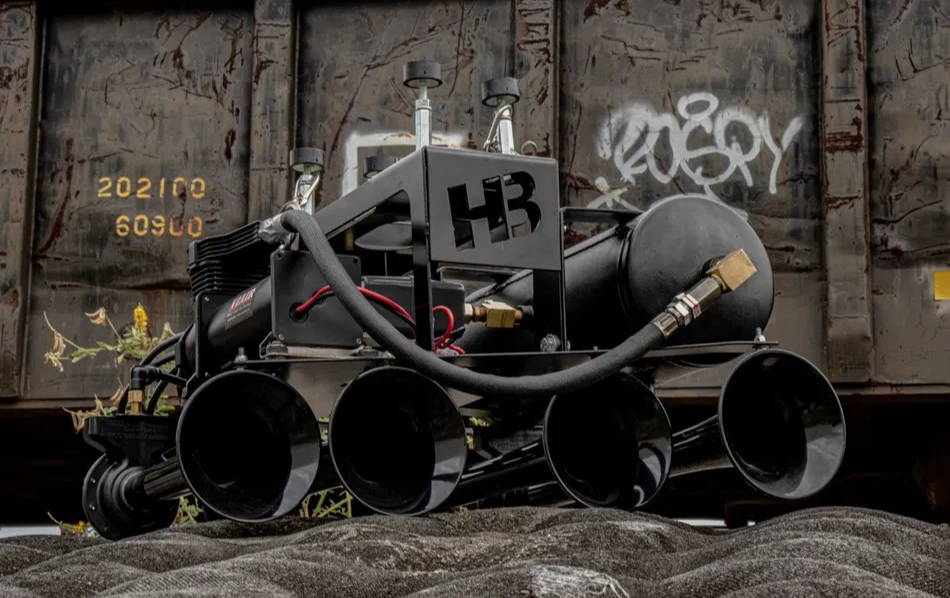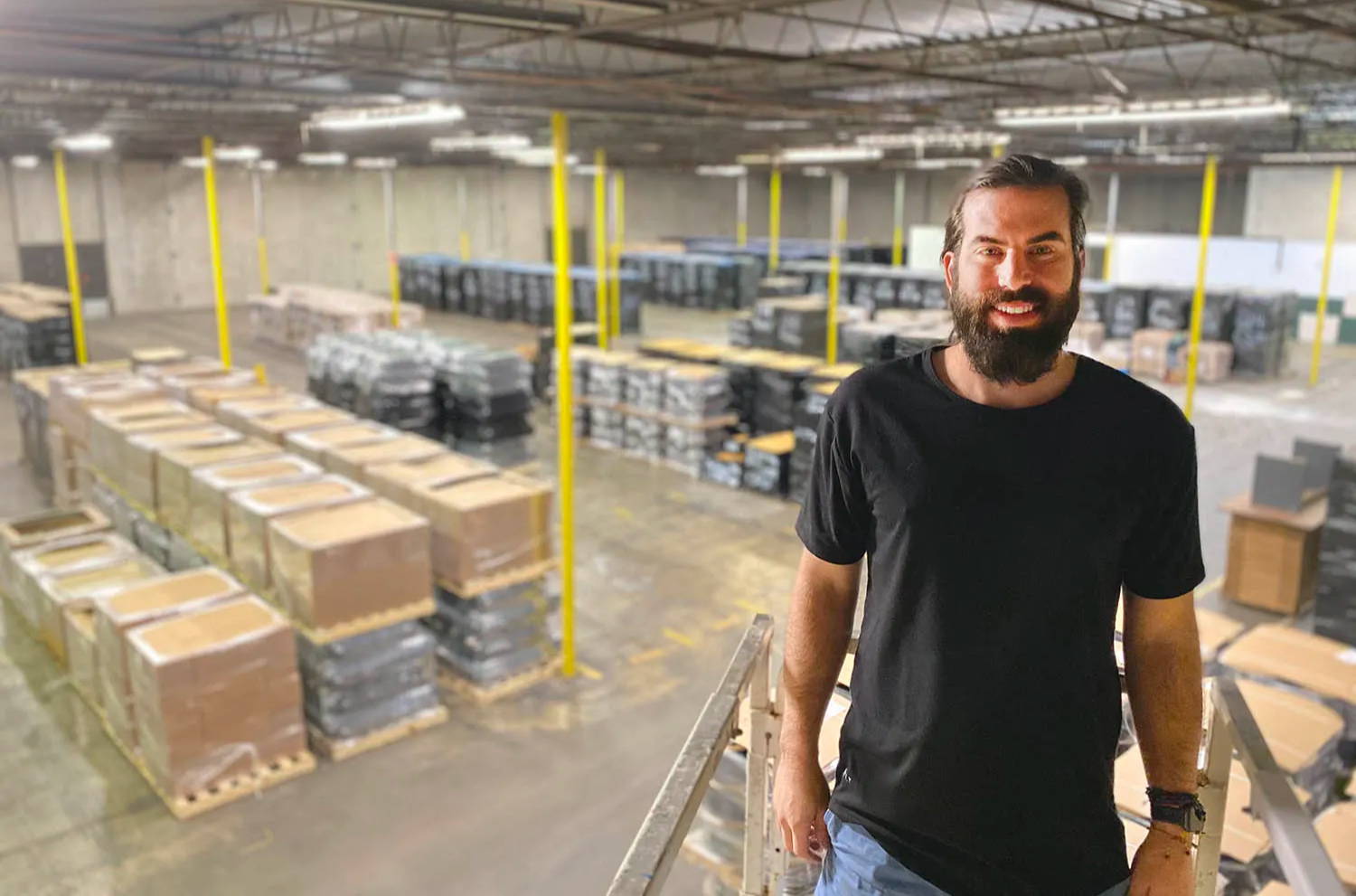 HornBlasters Announces New Location in Tampa

FRIDAY, JUN. 08, 2020
by: PRNewswire

"HornBlasters Inc., the maker of train horns for trucks and cars, is expanding its operations and has opened a new location in Tampa, Florida. The new warehouse facility officially opened for business on June 1 and offers customers the convenience of contactless pickup for their orders and room for continued growth as the company continues to expand its offerings.

HornBlasters continues to innovate and lead the way in the consumer air horn and safety device market with a mission to make the roads safer while having a little fun. It delivers the real sound of a locomotive right to vehicles and services all pneumatic needs....."
HornBlasters Joins Keystone Automotive Lineup

"Keystone Automotive Operations has added HornBlasters, a manufacturer of aftermarket air horn systems, to its Accessories category, the parts distributor announced.
Matthew Heller began selling homemade air horns in 2002 and, within a year, he had founded HornBlasters. Today, the company has expanded beyond basic air horn systems and components, serving customers around the world with a diverse range of air horn kits, pneumatic suspension and signaling products, and comically loud novelty products......"