CHAD RIFFLE'S 2021 FORD F250

Here to make a statement, BKFab built this absolutely beautfiul 2021 Ford F250. Managed by Truck Guru and featured at the 2022 SEMA show, this build features our insanely loud Shocker S6 train horn and our Goliath train horn mount! Located in the rear where the spare tire used to be, you can find the Goliath train horn mount mounted between the frame rails.
The combination of these two parts creates an extremely clean and professional look. Arriving in a raw steel finish, the Goliath mount is perfect for powdercoating it to match your vehicle. As pictured below, the Goliath mount is powdercoated Cherry Red to match the custom one off suspension lift build by BKFab and other details on the truck!
The Goliath mount takes all the guess work out of deciding where you are going to mount your components. Not only do you get a bracket that looks as good as the truck it's going on, it also saves you time on the installation and gives you a rock solid mounting solution!
SHOCKER S6 SOUND SAMPLE: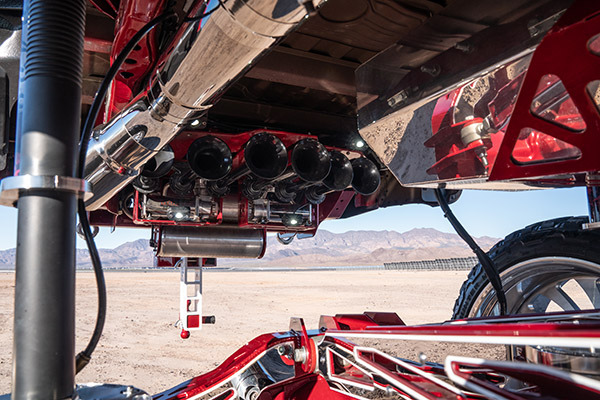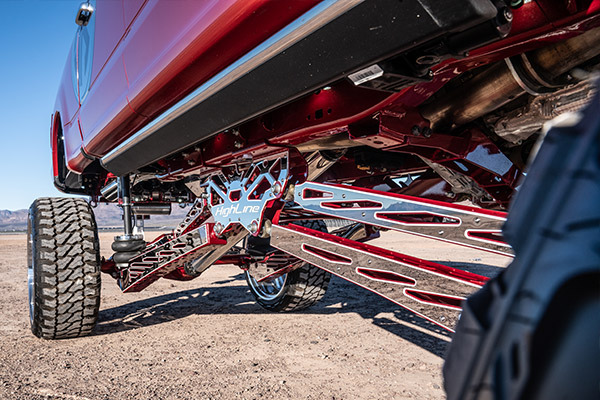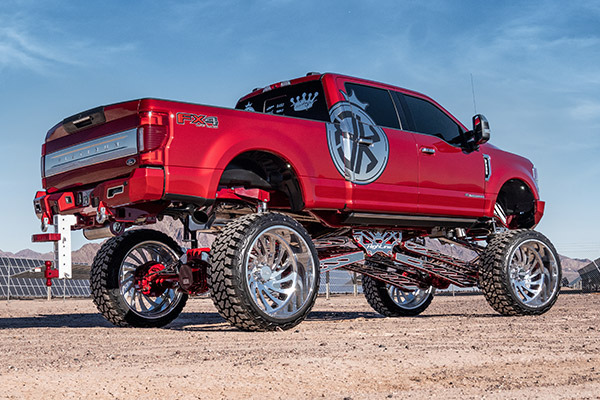 GOLIATH TRAIN HORN MOUNT (2017-2022 FORD F250/F350)