CONDUCTOR'S SPECIAL 2-GALLON TANK ASSEMBLY
ASSEMBLING THE AIR TANK
The Finished Product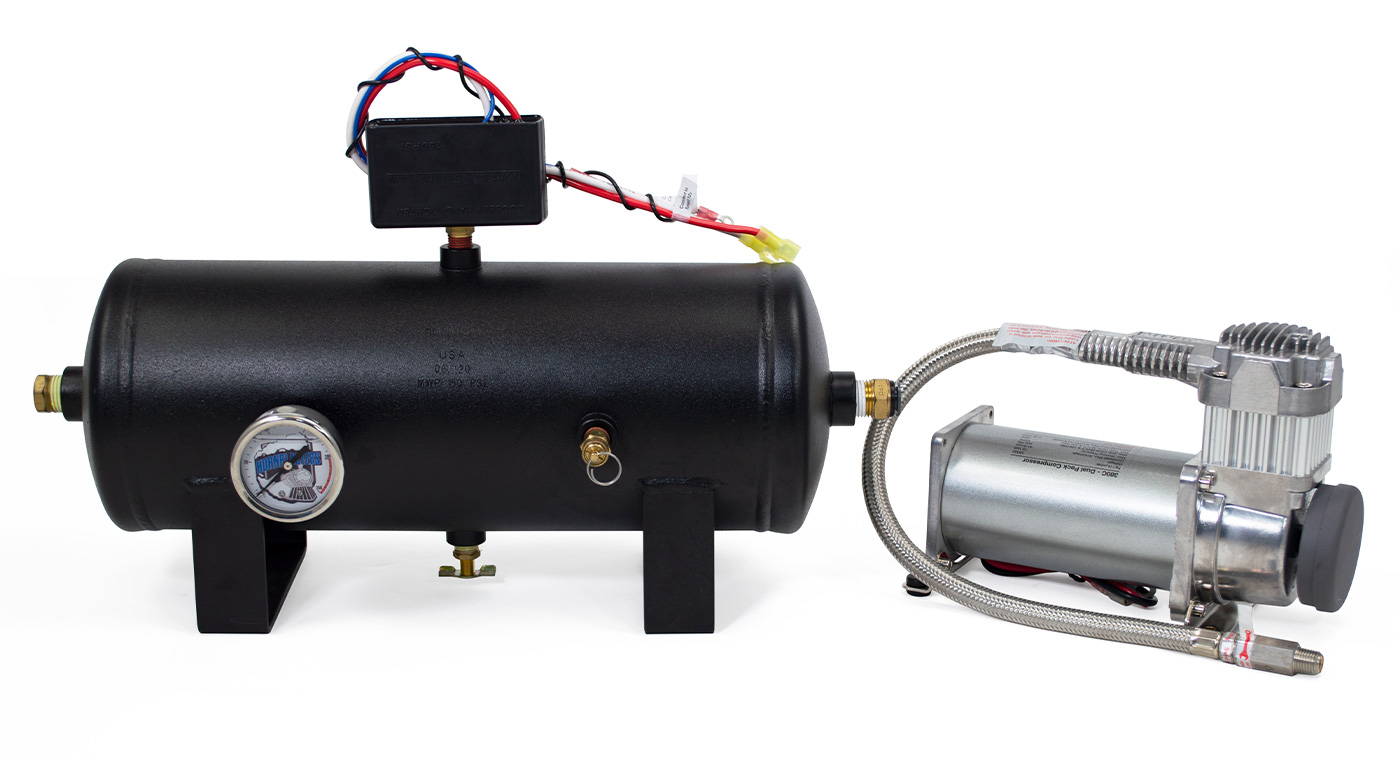 Getting Started
start with the assortment of fittings that came with your Conductors Special kit.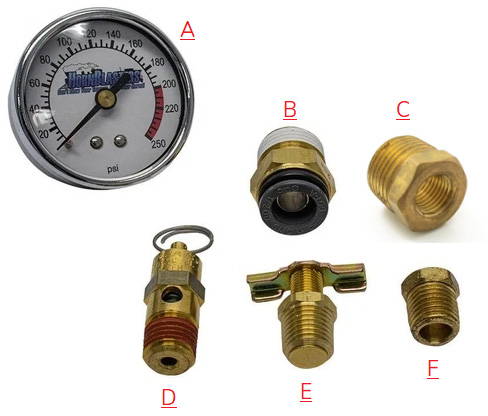 A - 200 PSI Air Pressure Gauge
B - 1/2" NPT x 1/2" PTC Air Line Fitting
C - 1/2" NPT x 1/4" FNPT Reducer Bushing
D - 175 PSI Safety Blowoff Valve
E - 1/4" NPT Drain Cock
F - 1/4" x 1/8" Reducer Bushing (May not be used)
Your 2-gallon air tank has six ports available for use for our kit. The two 1/2" ports on the end-caps are used for our compressor and air outlet fitting. The picture below shows the tank and respective port sizes.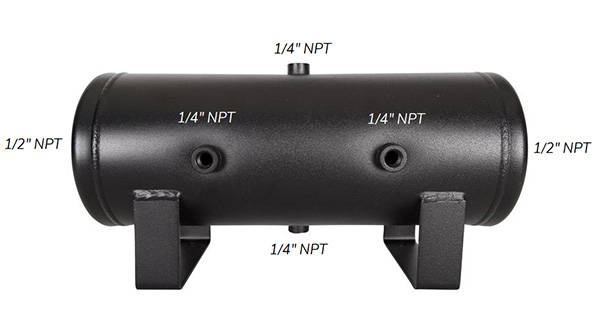 The Ideal Setup for your Application
There are a few different ways you can plumb our tanks for use with our air horns. The ideal placement of each fitting will depend mostly on how you plan to orient the tank, as well as where you plan to mount the tank in relation to our horns and air compressor. You can mount our tanks right-side up, upside down, or on their side.
---
Right-side Up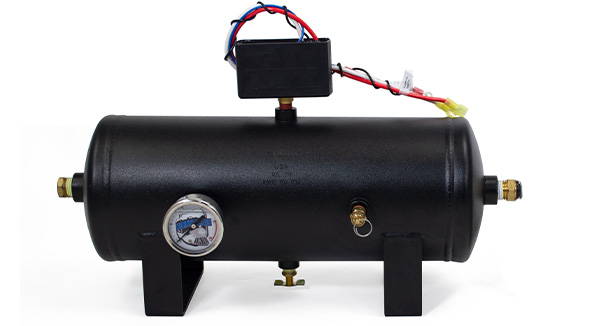 When mounting the tank right-side-up, the air gauge (A) and blow-off valve (D) can be installed onto the two front-facing ports of the tank. It doesn't matter which side is for which fitting.
The Drain Cock fitting (E) can be installed onto the bottom-most port of the tank, in between the mounting feet.
The 1/2" x 1/4" Reducer (C) can be installed into either end of the tank. This is where your compressor will thread into the tank.
The 1/2" NPT x 1/2" PTC fitting (B) can plumb into the opposite end-cap of the tank. This is where our air line will come out of the tank for the horns.
The pressure switch can be installed into the top-most port of the tank, so that water doesn't find its way in there.
---
At this point, you can plumb the compressor leader hose into the 1/2" NPT x 1/4" FNPT reducer bushing. Hand-tighten this connection only, as over-tightening of this fitting can lead to a leak later. Mount the compressor down using the supplied mounting hardware. The diagram below shows the proper assembly of the hardware.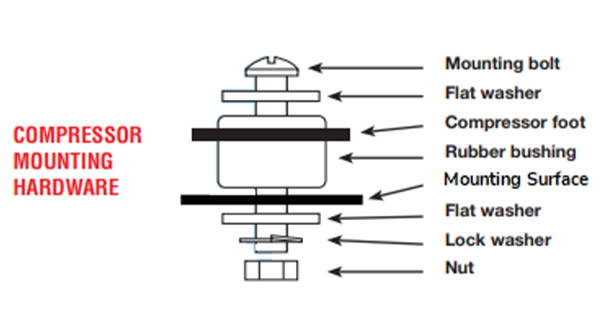 UP NEXT: WIRING THE PRESSURE SWITCH