HORNBLASTERS 2006 SIX-DOOR FORD F650
THE WORLDS LOUDEST TRUCK
We've had our fun with it, now it's your turn! After building and using this amazing truck all over the US, a decision has been made to let it out into the world to be enjoyed by more people! Do we have something else in mind? Something bigger? Something louder? Louder than the World's Loudest Truck?? You'll have to wait and see!
HORNS FEATURED ON THE TRUCK
The truck was converted from a 4 door tow truck into the crazy 6 door it is today back in Oct 2010. Chassis is still the original chassis. The cab was stretched to be a 6 door and a 2013 F-350 dually bed has been modified to fit. Full Kicker stereo system with Kicker components and pods in all doors. Kicker speakers mounted in the front grill and underneath the bed of the truck. Rigid industries light bars in the grill, bumper, and mounted on the roof of the truck. 4" Stainless steel turbo back exhaust leads to a 6" MBRP stainless steel bed stack. The truck rolls around on Diesel Wheels Billet HD series ZHrek 24.5" wheels wrapped in Semi Tires. The truck is also equipped with a Viper Smart Start Security System.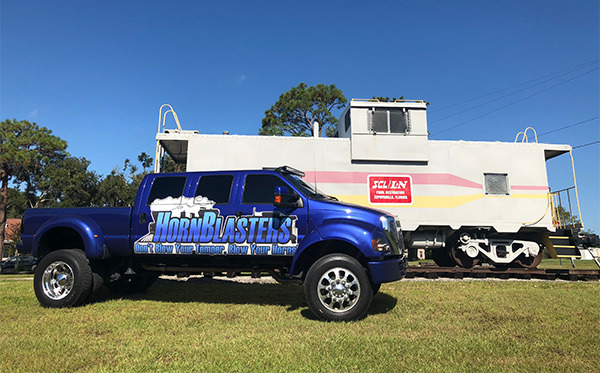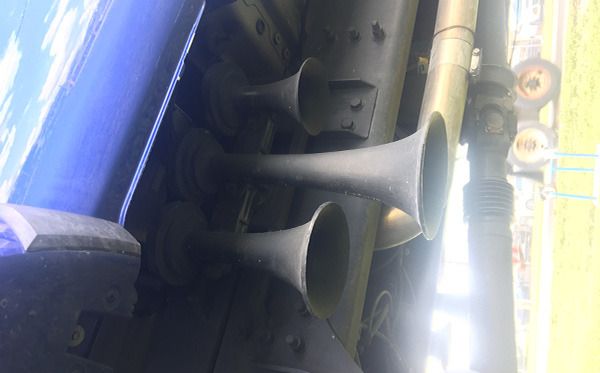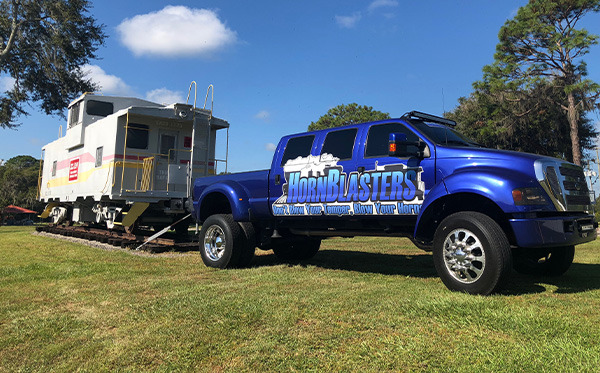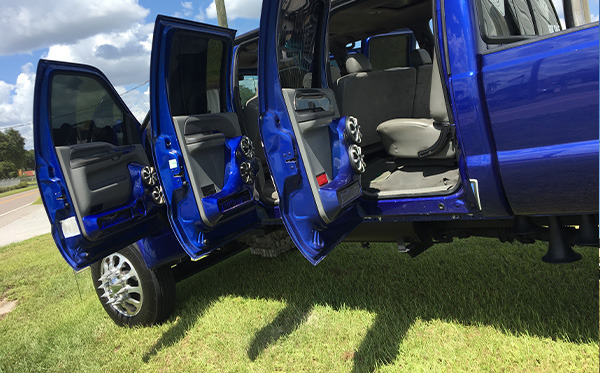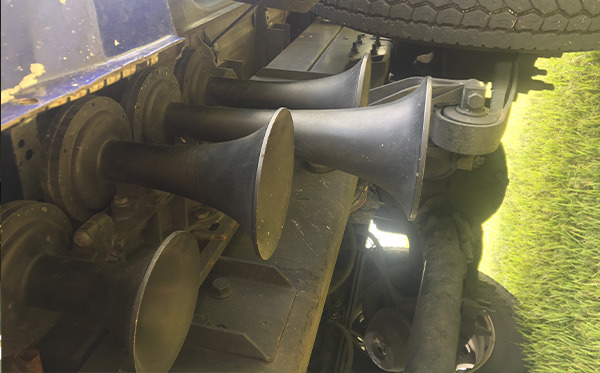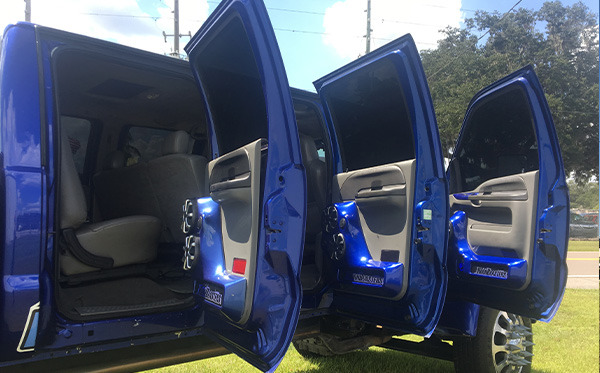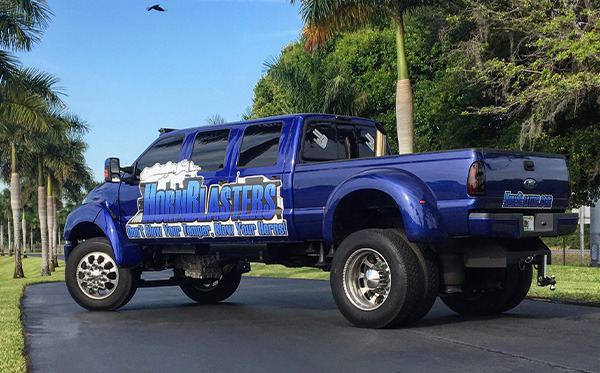 THE BATTLESHIP KM-135 AIR HORN
NATHAN AIRCHIME K5LA TRAIN HORN
100W PUBLIC ADDRESS WITH SIRENS