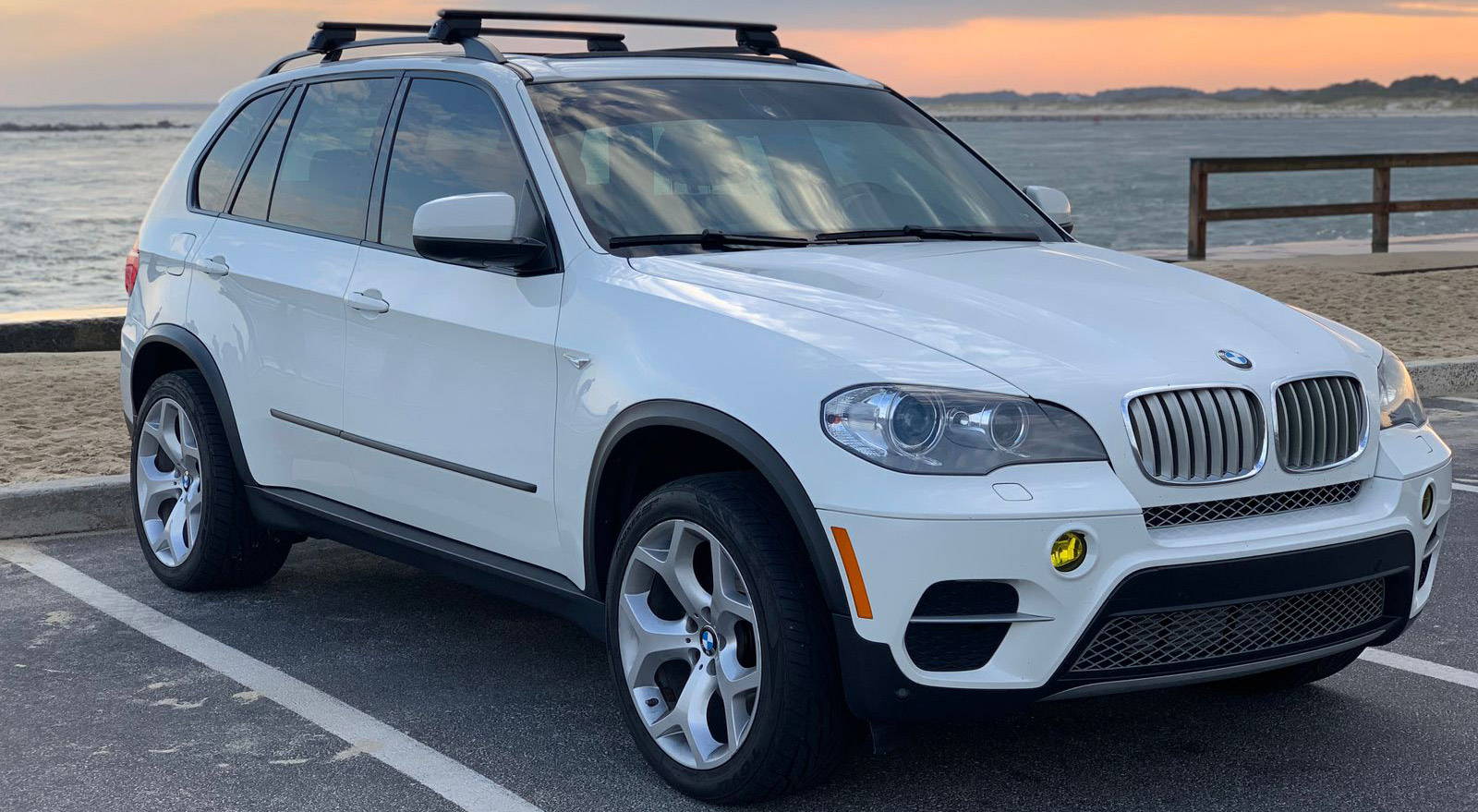 Think that you don't have enough room on your vehicle to install train horns? Tell that to Jacob's 2013 BMX X5 Diesel! Jacob proves that if there is a will there is a way by showing us how he mounted his Conductors Special 232 Train Horn Kit on this compact SUV. Utilizing the space where his passive Diesel Exhaust Fluid Tank was originally mounted, Jacob removed the plastic underbelly to expose the space where he would install the horns. Next, he mounted three of our Shocker XL Train Horn bells on a custom bracket to make mounting easier. Wanting the full train horn sound, but running short on install space, Jacob zip tied the fourth bell to the bracket in order to get it to fit.
From there, he ran two small 16 gauge wires to the front console under the carpet and installed a custom button into the existing ashtray to use as the horn button. Jacob then ran air line from the horns to his onboard air system in the rear truck storage space. Jacob noted that he did have to buy a plug for the top port and use a T-fitting on the side port to enable the compartment to close properly. Jacob then installed his quick connect hose line next to the tank using a mount that he purchased to make his set-up even cleaner. All that was left was to wire it up. Jacob used a fuse tap kit on the trunk fuse box to run power to his horn switch, as well as to the pressure switch. To power the compressor, he tied directly into the battery.
We think that you will agree that the end result is a clean install that shows that you don't have to have a big show truck to rock one of our loudest train horns. One thing is for certain, while people might not think twice when they pass his 2013 BMX X5 Diesel, when he hits his horn button, they will certainly take notice!
SOUND SAMPLE: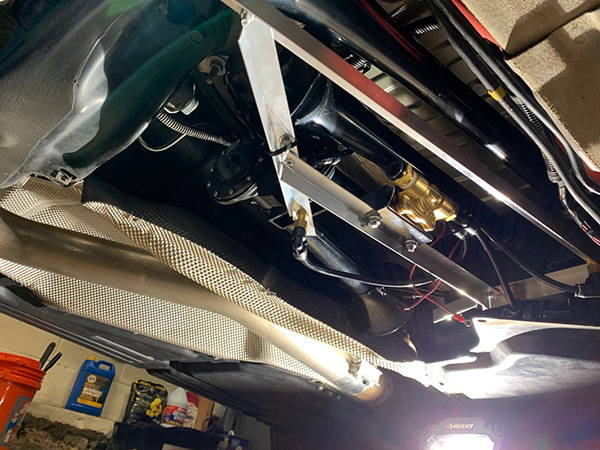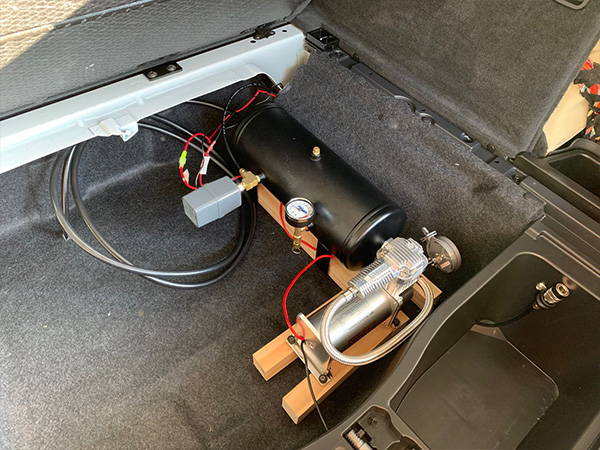 CONDUCTOR'S SPECIAL 232 TRAIN HORN KIT