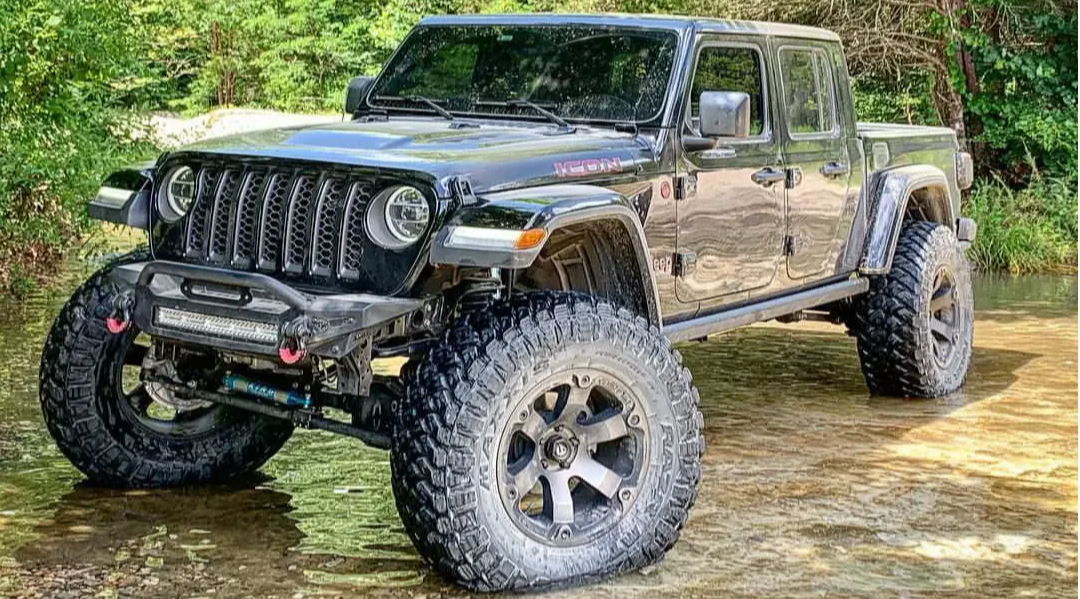 KYLE'S 2020 JEEP GLADIATOR
Check out Kyle's brand-spanking-new 2020 Jeep Gladiator! Kyle is making HornBlasters history with this build. As the first Jeep that is a truck, it also happens to be the first Jeep that fits our legendary Spare Tire Delete Brackets! As our first STDK installed on a Jeep, Kyle decided to go all out by outfitting his decked out Jeep Gladiator with our best Conductor's Special Kit that is designed to fit on the Spare Tire Delete Dual Tank Bracket, the Conductor's Special 2485K Train Horn Kit.
On top of that, Kyle decided to double down, picking up our Spare Tire Dual Tank Delete Kit that supplies him with twice the air supply than a standard Spare Tire Delete Bracket. Not only does he have twice as much air for airing up those massive 40" tires, but he also gets twice the honk time out of some of the loudest train horns you can buy!
SOUND SAMPLE: