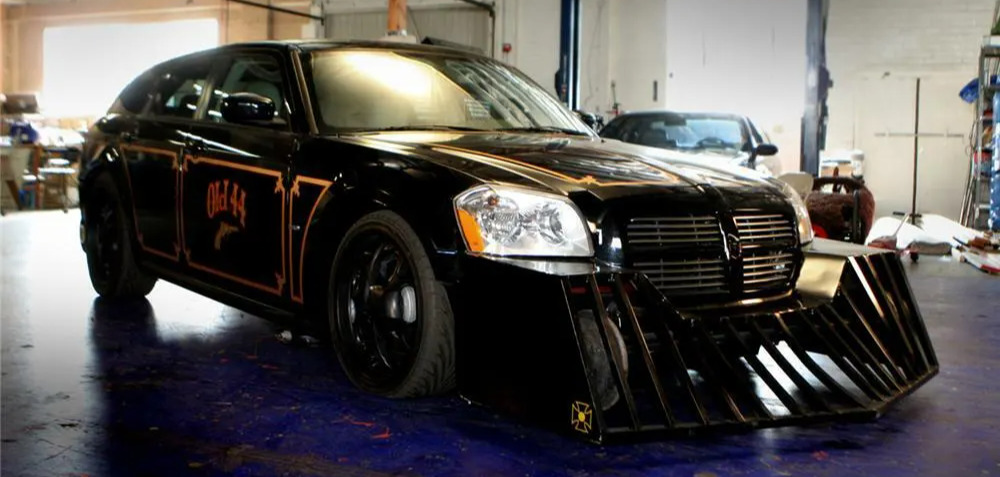 MONSTER GARAGE'S 2005 DODGE MAGNUM
Ever seen a car with a cow catcher? Neither did we until Jesse James and his crew at Discovery Channel's Monster Garage approached us about making a train car!

This absolute beast of a machine started life as a completely stock 2005 Dodge Magnum. By the time Monster Garage was done with it, the Magnum was sporting a full custom cow catcher and a Conductor's Special train horn kit featuring our Shocker XL horns.

They finished the episode with a run down the tracks and a thundering blast from the Shocker XL's!
SHOCKER XL SOUND SAMPLE: