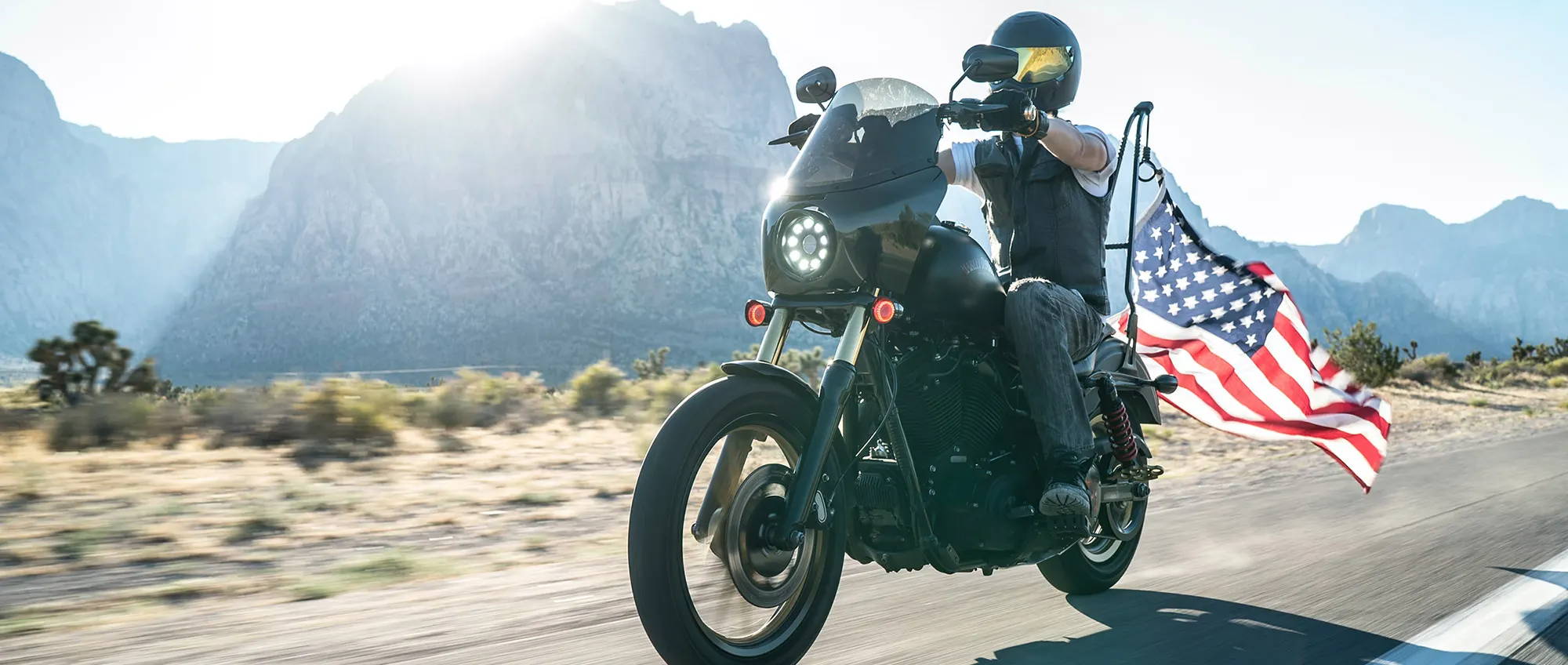 Small Compact size gives you the versatility of mounting this just about anywhere!
With only a 12 Volt requirement this horn is easy and quick to install (additional wiring kit may be necessary for some models).
Although this is an Electric Horn it still is significantly louder than the stock horn! Recordings do not do it justice, once you hear it you'll know!
ABOUT THE MOTORCYCLE HORN
The ultimate compact horn, our Dual-Tone Motorcycle Electric Air Horn may be designed with the motorcyclist in mind, but it makes a great addition to any vehicle that is limited on install space. With its small profile, not only is our motorcycle horn the most compact horn we offer, but it also happens to be the loudest electric air horn we carry! Motorcycles, side-by-sides, golf carts, anything with wheels and even some stuff without, as long as you have a 12-volt power source and a dream you can make it happen!
**Please note this horn pulls up to 18A which is more than most stock factory horns. We highly recommend adding the additional wiring kit if you do not have the necessary additional thicker gauge wires to use with the included relay.
• Dual Tone Motorcycle Horn
• On Demand Built-in Compressor
• 4 Pin 40 Amp Relay
• Air Tubing & Mounting Hardware
• Installation Instructions
• Horn Length: 3″ (100mm)
• Horn Width: 4.5″ (114mm)
• Horn Height:  4.5″ (114mm)
• Horn Weight: 1.25 lb (0.57 Kg)
• Voltage: 12 Volts
• Max Amp Draw: 18A