HORNBLASTERS CAME OUT IN FULL FORCE TO THE 29TH ANNUAL SLAMFEST CAR & TRUCK SHOW! GET AN EXCLUSIVE LOOK AT ONE OF THE BIGGEST CAR & TRUCK SHOWS IN THE SOUTHEAST REGION.
Running a successful car show for 28 years in a row is no small feat, but Graham Hancock and hosting club Mini Madness make it look easy. First started back in 1991, Slamfest quickly became one of the hottest car shows in Florida. For anyone with a love of anything aftermarket, especially if you are into air suspension and lowered vehicles, Slamfest is the place to be. While Slamfest has had its ups and downs throughout the years, this year showcased one of their biggest turnouts ever with 400 vehicles pre-registered and over 1000 signed up by the day of the show.
As Florida natives ourselves, we couldn't pass up the opportunity to take part in such an impactful show. Located just 30 minutes away from HornBlasters Headquarters, Slamfest 28 was hosted at the Florida State Fairgrounds and featured both an indoor and outdoor area for visitors to check out the 1000 plus rides that were showcased.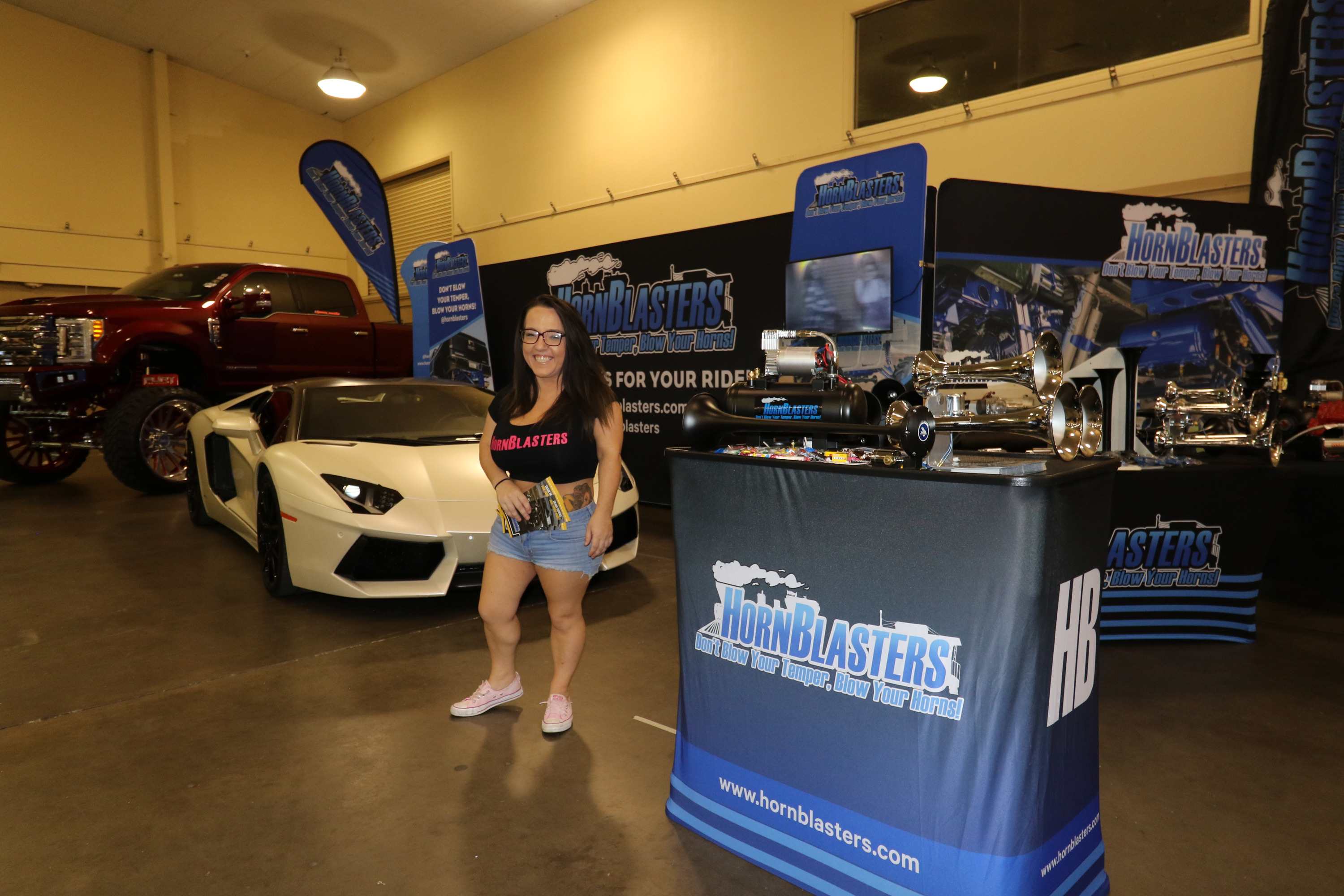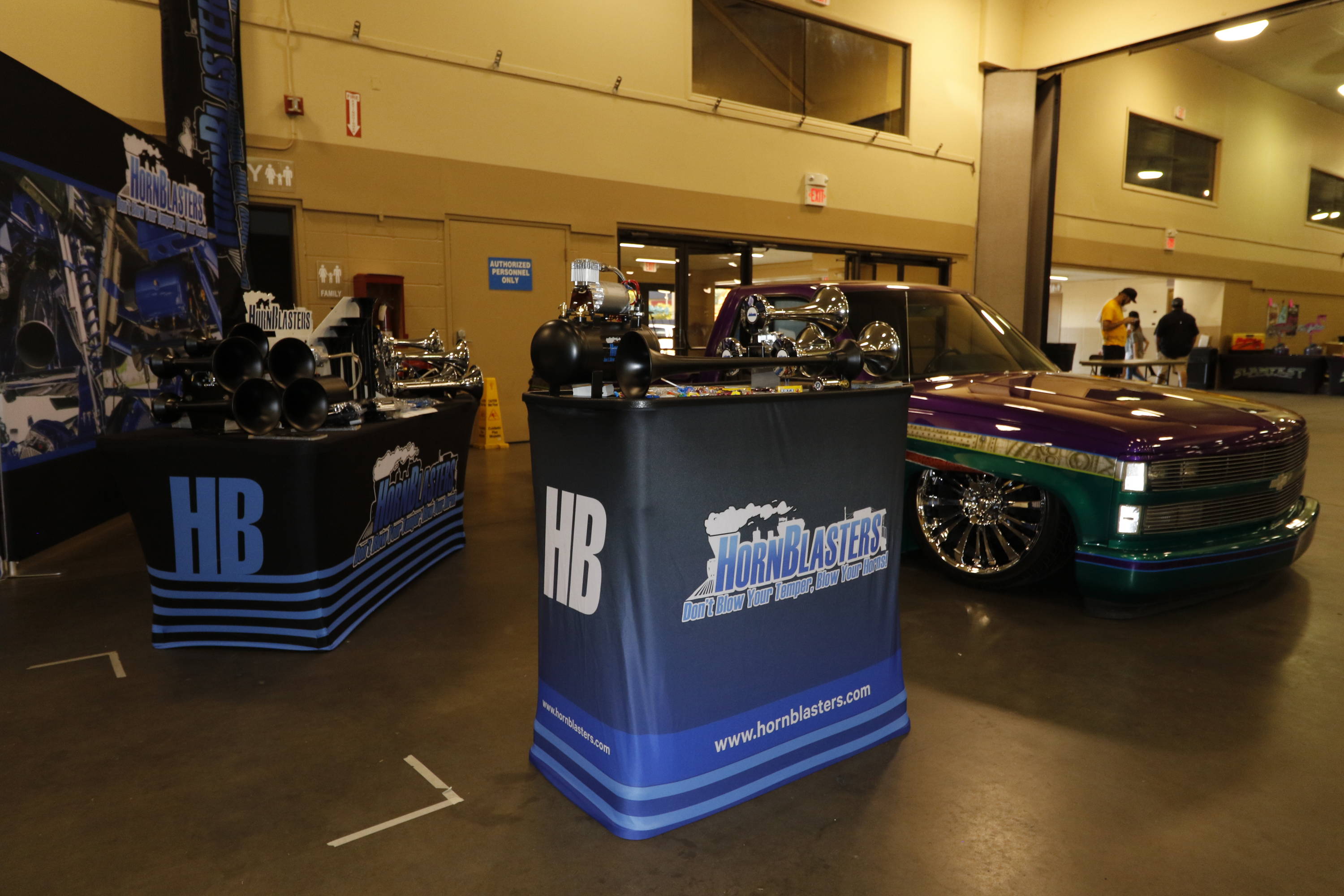 Held, for the most part, at the Florida State Fairgrounds since it's inception, the Fairgrounds are the perfect venue for such a large show. With both an indoor and outdoor area, show-goers have the opportunity to take shelter from the rain or the blistering Florida sun (yes, it is still hot in October down here). As sponsors of the show, we made sure to set up our booth inside and away from the heat.
While there were all kinds of vehicles at Slamfest, as the name suggests, slammed vehicles were the highlight of the weekend. Lowriders and min truckers from all over the country visit to show off their rides. While you might think of lifted trucks when you think about train horns, Slamfest shows that you definitely don't have to have a big lifted truck to enjoy having a voice out on the road. With many of these bagged beauties already having onboard air to power their suspension, adding on air horns or train horns only makes sense.
Slamfest was also a great opportunity to show off all HornBlasters has to offer. While we are obviously best known for our extremely loud train horns, we also offer a full range of onboard air systems and air suspension management as well. For those of you that may not be aware, we are major warehouse distributors for suspension companies such as Accuair, Air Lift, and Slam Specialties. If you are looking for a management system, bags, air line, and fittings and you can't find it anywhere else, there is a very good chance we have it. Slamfest allows us to connect with customers and dealers that may have assumed that we only do train horns. We believe that train horns, onboard air, and air suspension can benefit any vehicle, no matter how big or small and we set out for the weekend to prove just that.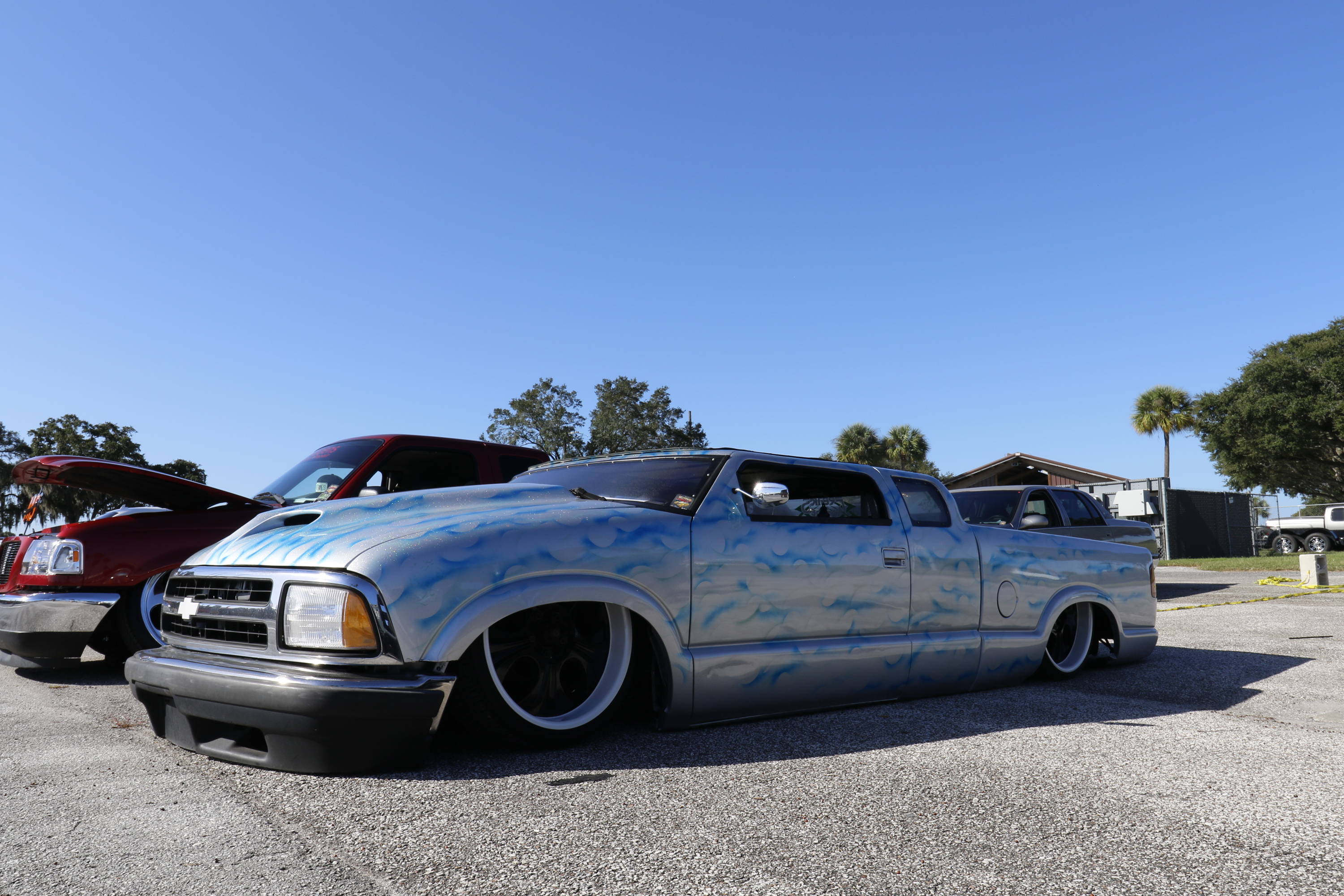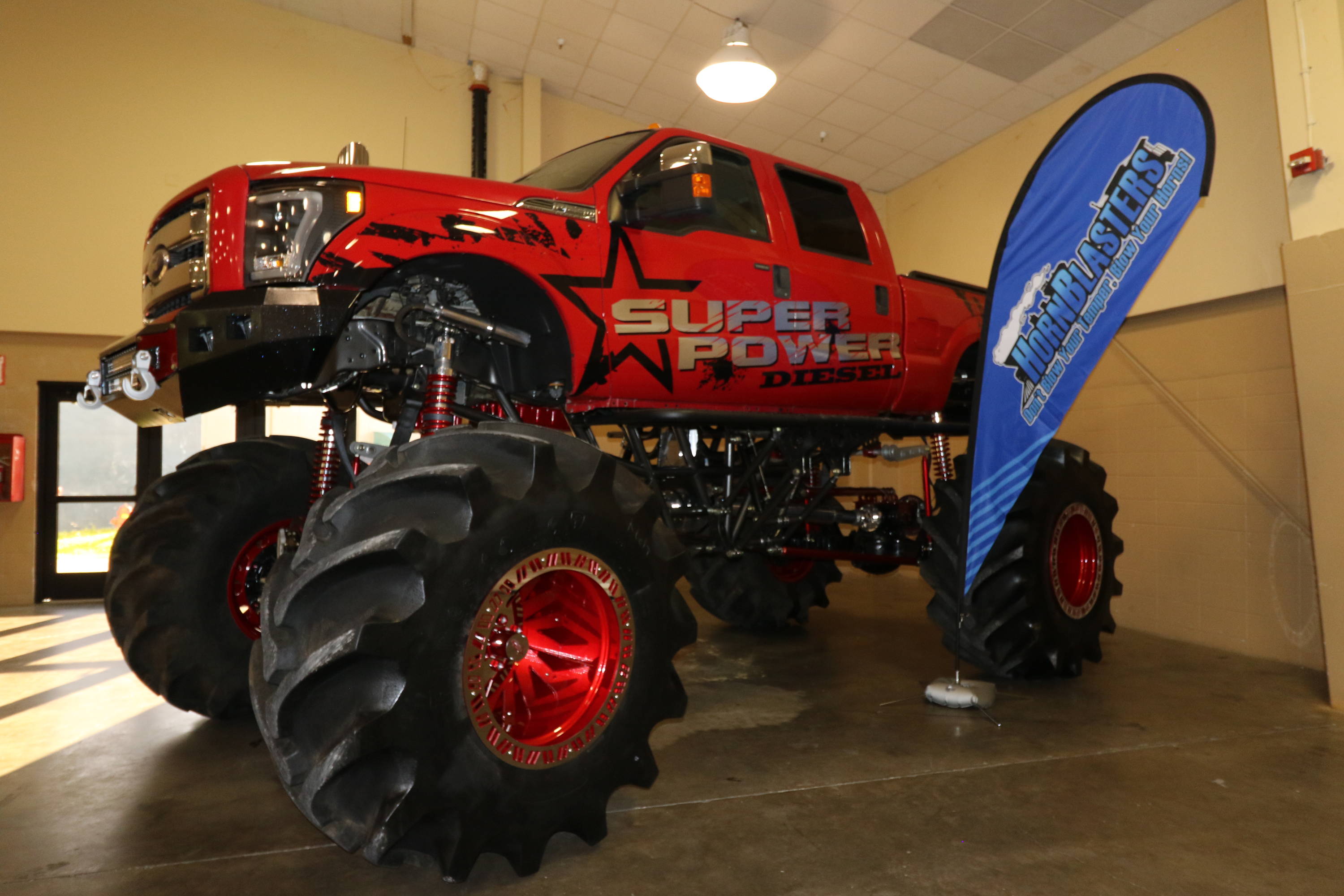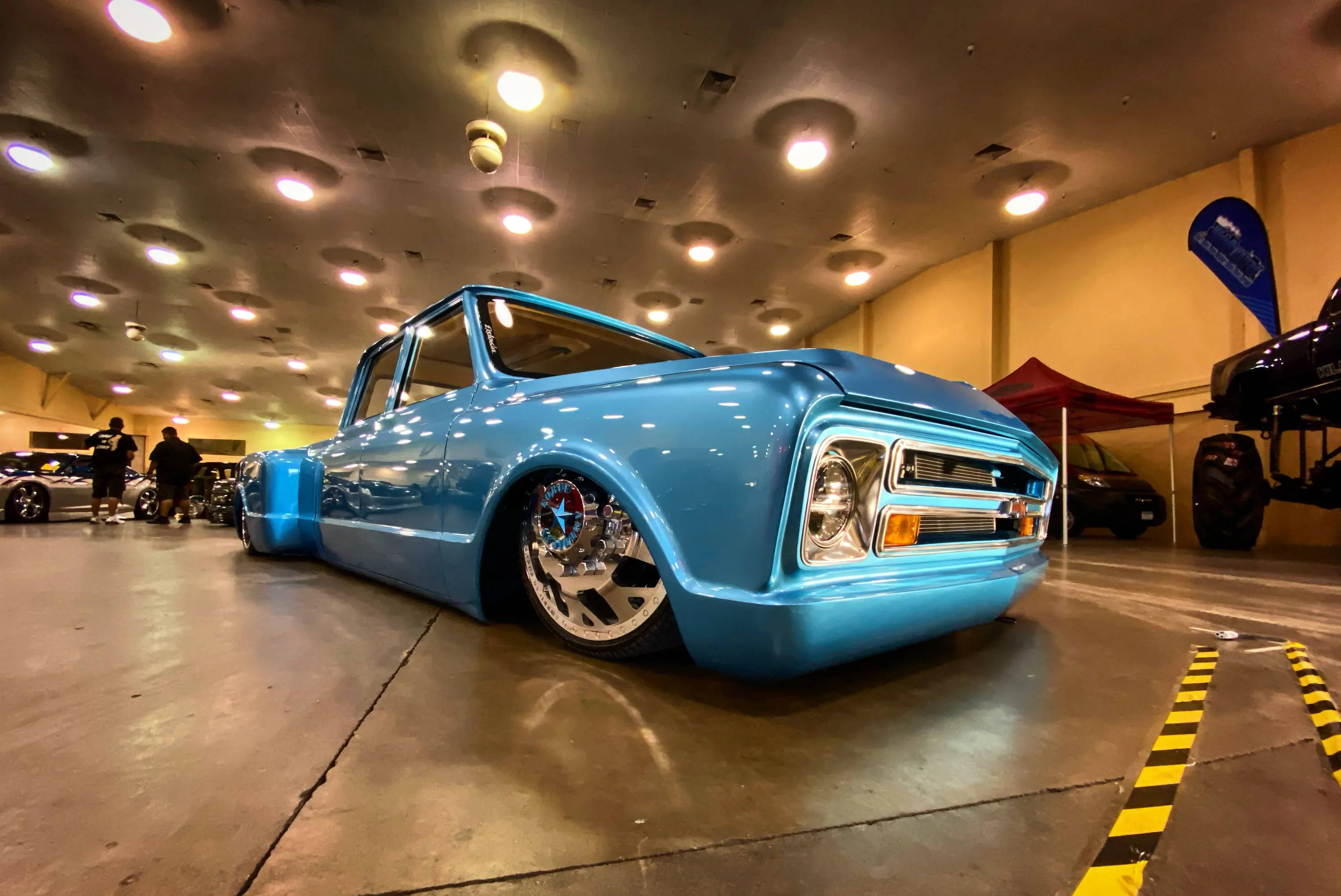 While slammed vehicles give the show its namesake, you actually see all types of vehicles at Slamfest. From towering monster trucks and bagged bikes, everyone out at the Florida State Fairgrounds was out representing their ride of choice. Of course, you know the HornBlasters booth had to represent as well. While we, of course, had some big lifted trucks to show off, we also decided to show off the other side of HornBlasters. Center stage of the booth, we showcased a 2017 Lamborghini Aventador as well as a fully decked-out 2018 Ford F250 Platinum with our new Shocker S6 5485K Train Horn Kit on our custom Goliath Train Horn Mount.
Of course, with over 1000 entries there were all kinds of cool rides to check out. The pictures that you see here are only a small fraction of the magnitude of awesome rides from the area. It really didn't matter if your ride was lifted or lowered. If you had a unique ride, you were among good company. Really, all the best parts of any good car and truck show were on full display: Intricate custom paint jobs, ridiculous stereo systems, polished classic cars, as well as the latest in automotive technology.
One of the best parts of Slamfest and part of what makes Slamfest stand out for other car and truck shows is the thought that they put into club games and contests. While some shows may have a few games, Slamfest makes sure to cover all of the bases. Got an S10 that can lay body or frame? Enter the Truck Limbo contest. Have a crazy stereo system that can be heard from miles? Check out the Stereo Competition. Got a nice set of truck tires you would like to burn off? You might like the burnout competition. They even had a musical chairs contest and a coloring contest for the kids.  
With thousands of dollars in prize money and hand-crafted trophies going out to hundreds of different vehicles, its not all fun and games. For many of the clubs attending the show it is a blast, but it is also the best opportunity to show off their hard work and dedication. Host club Mini Madness is known for handing out loads of prizes, including Best in Show Truck, Best in Show Car, as well as a prize for club favorite.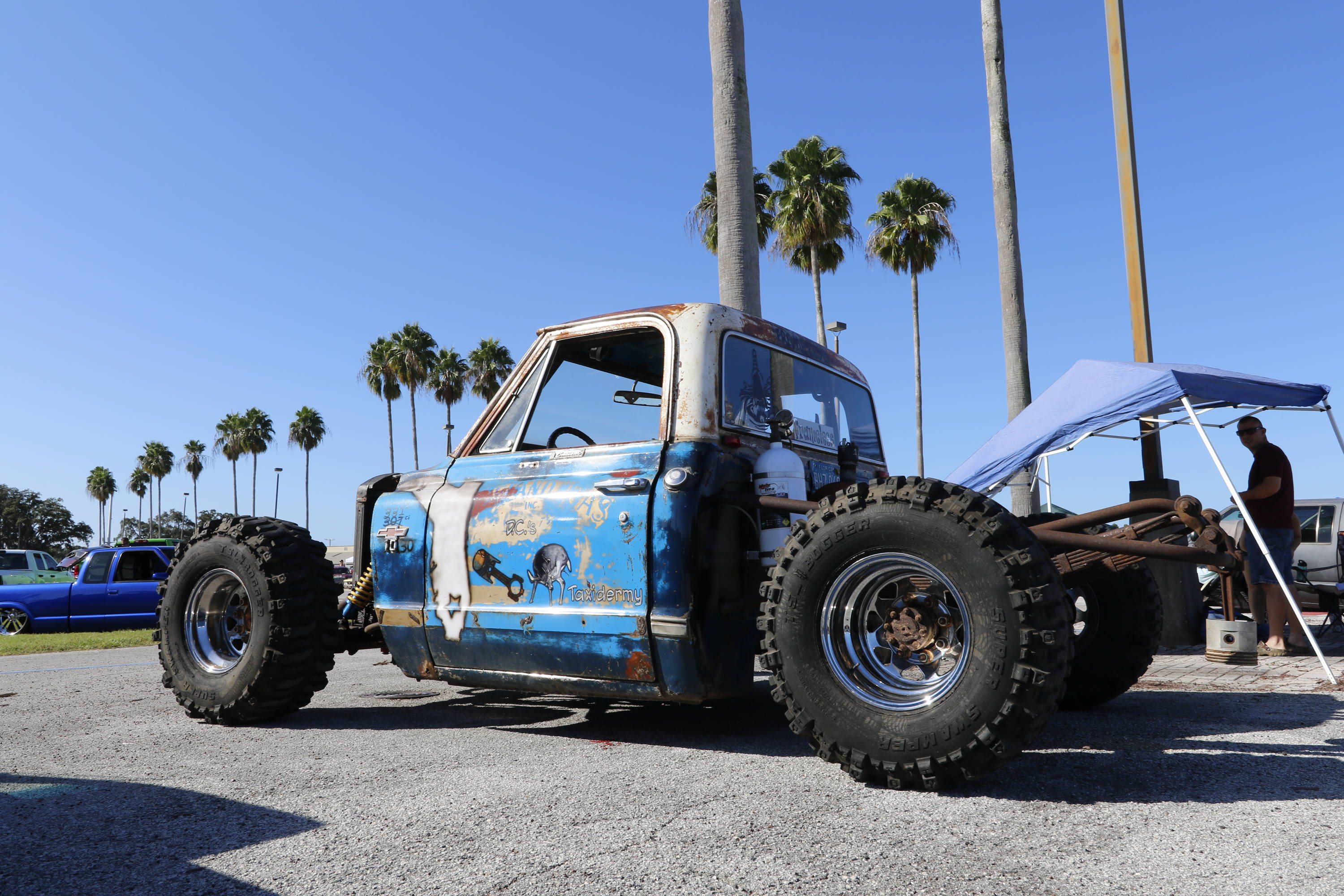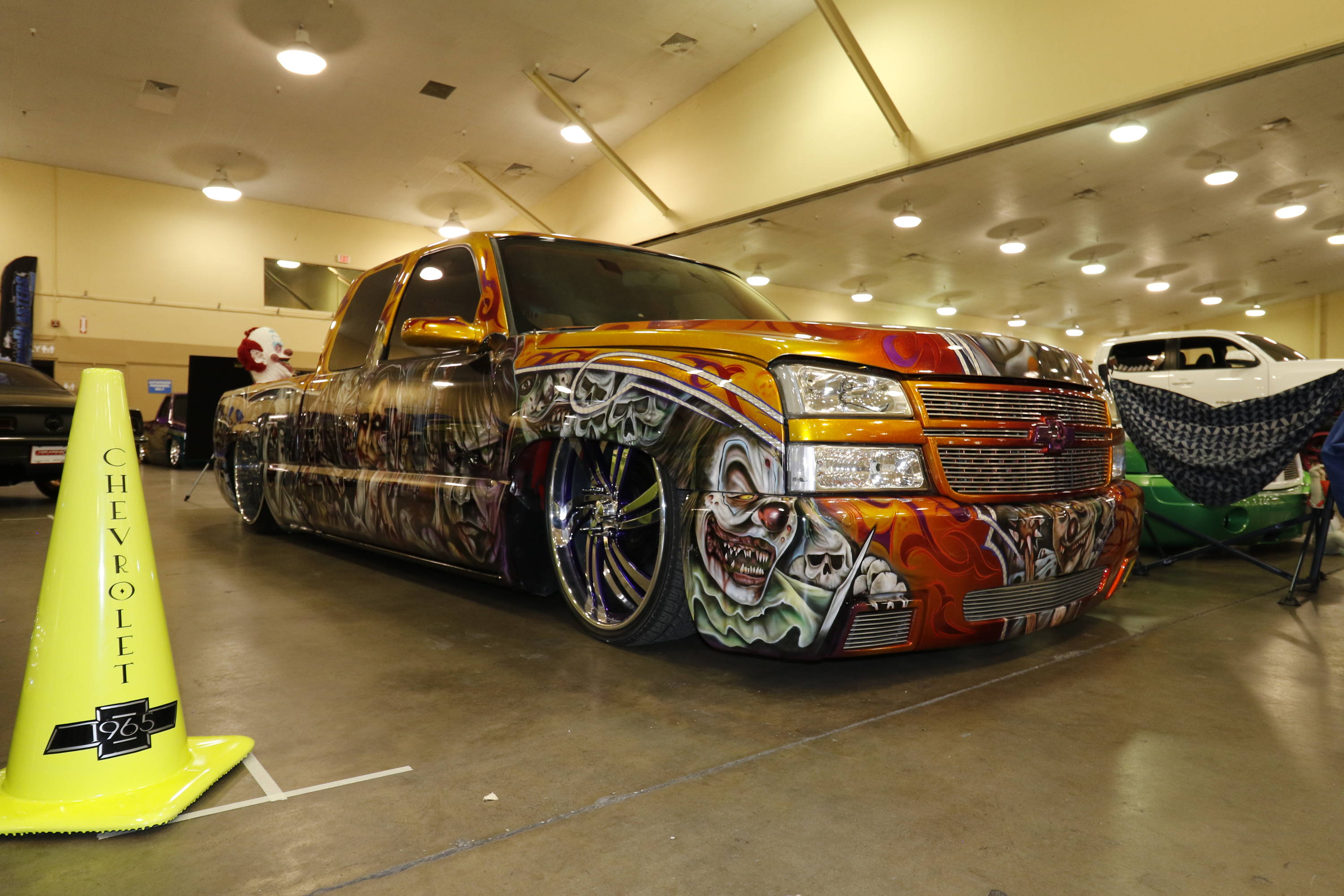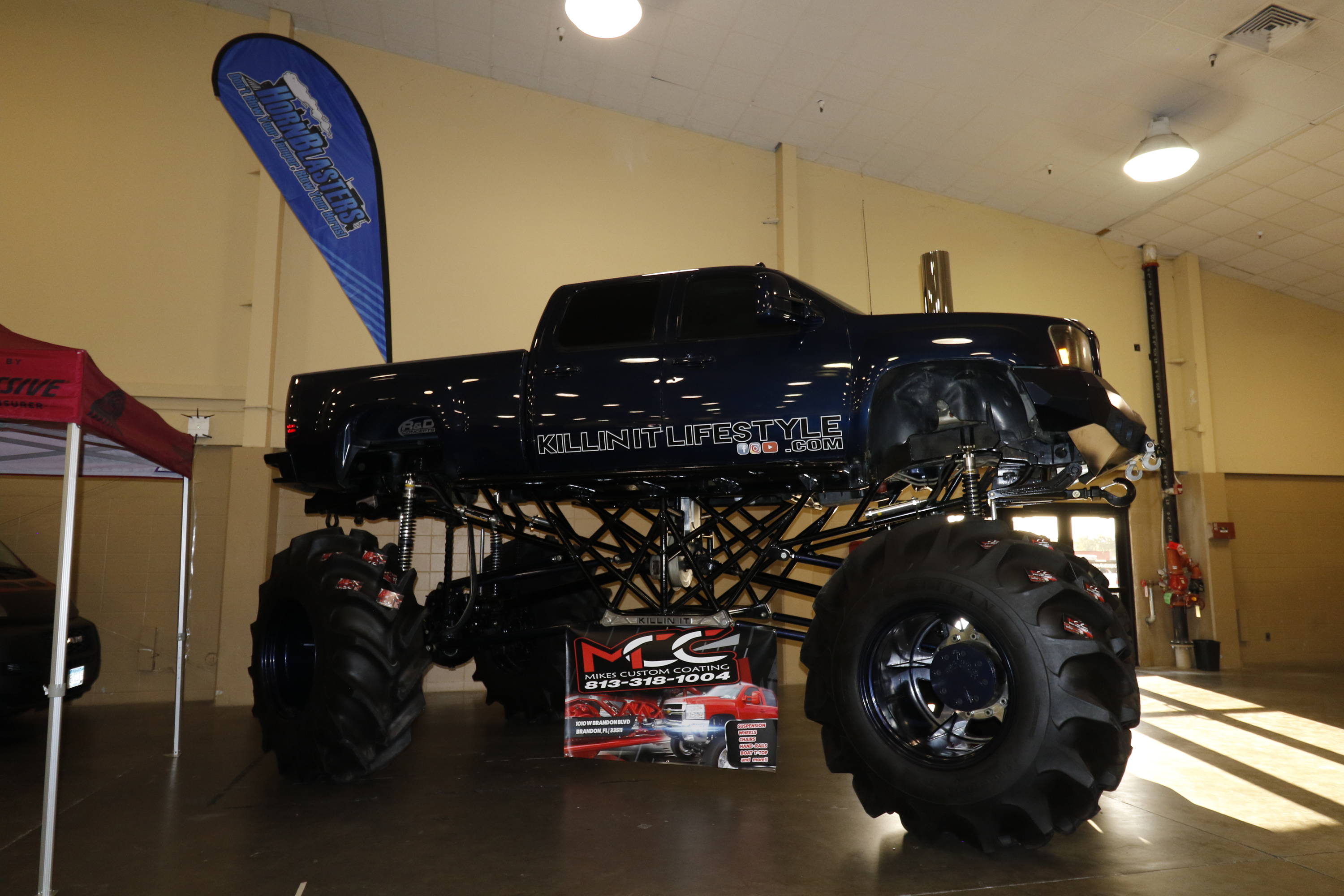 There is one contest, in particular, that always gets the most hype every year. The Miss Slamfest Bikini contest is always a crowd favorite with girls representing car clubs or companies in a fierce competition for the chance to be Miss Slamfest 2019. With $1000 on the line, the girls we determined to win, working the crowd for the most applause. While all the girls did great, there can only be one winner. Cash prizes were handed out to the top three participants and our HornBlasters Girl Jasmine stole the show and won 3rd place in the contest.
HOTTEST WEEKEND IN OCTOBER
After the Bikini Contest, the host club Mini Madness continued the time-honored tradition of auctioning off hand-crafted items from the local community. Proceeds for the auction went to various charities. Part of what makes Slamfest special is the show's dedication to bringing the community together. Between the contest pushing people to up their game and show up with the best rides possible and the auction helping out local charities, it shows that Mini Madness is thankful for the community that supports the show every year and they do a great job of showing that. As show sponsors and a local company itself, we here at HornBlasters were thankful for the opportunity to support the show and connect with so many like-minded automotive enthusiasts.
---