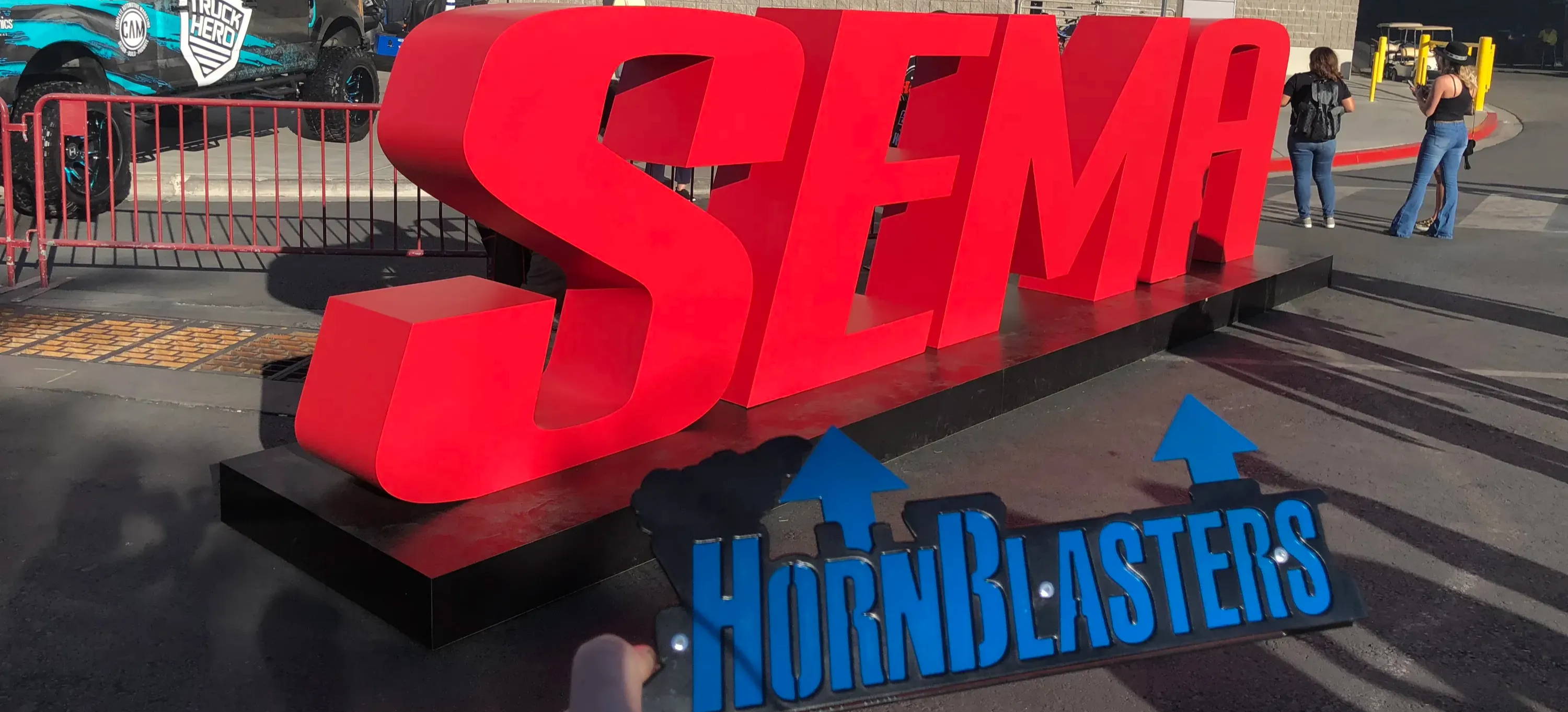 All About The SEMA Show: Inside The Biggest Gathering Of Aftermarket Automotive Industry Leaders All Year!
Every year on the first week of November, thousands of aftermarket manufacturers, distributors, dealers , and installers come together at the Las Vegas Convention Center to share ideas and show off all the newest and most innovative products the industry has to offer. One of the largest trade shows to happen all year in Las Vegas, last year's SEMA Show boasted over 70,000 domestic and international companies and showcased more than 3,000 new products.
HornBlasters is proud to have been a SEMA member for 15 years and 2019 marks the 9th year in a row that we will be exhibiting. While the trade show is strictly for people that are involved in the automotive aftermarket industry and not open to the general public, the SEMA Show is one of the most important events of the year for us and many companies that we work with. This week, we invite you to take a glimpse inside the most exciting aftermarket automotive event of the year as we get geared up to bring more new products to the 2019 SEMA Show!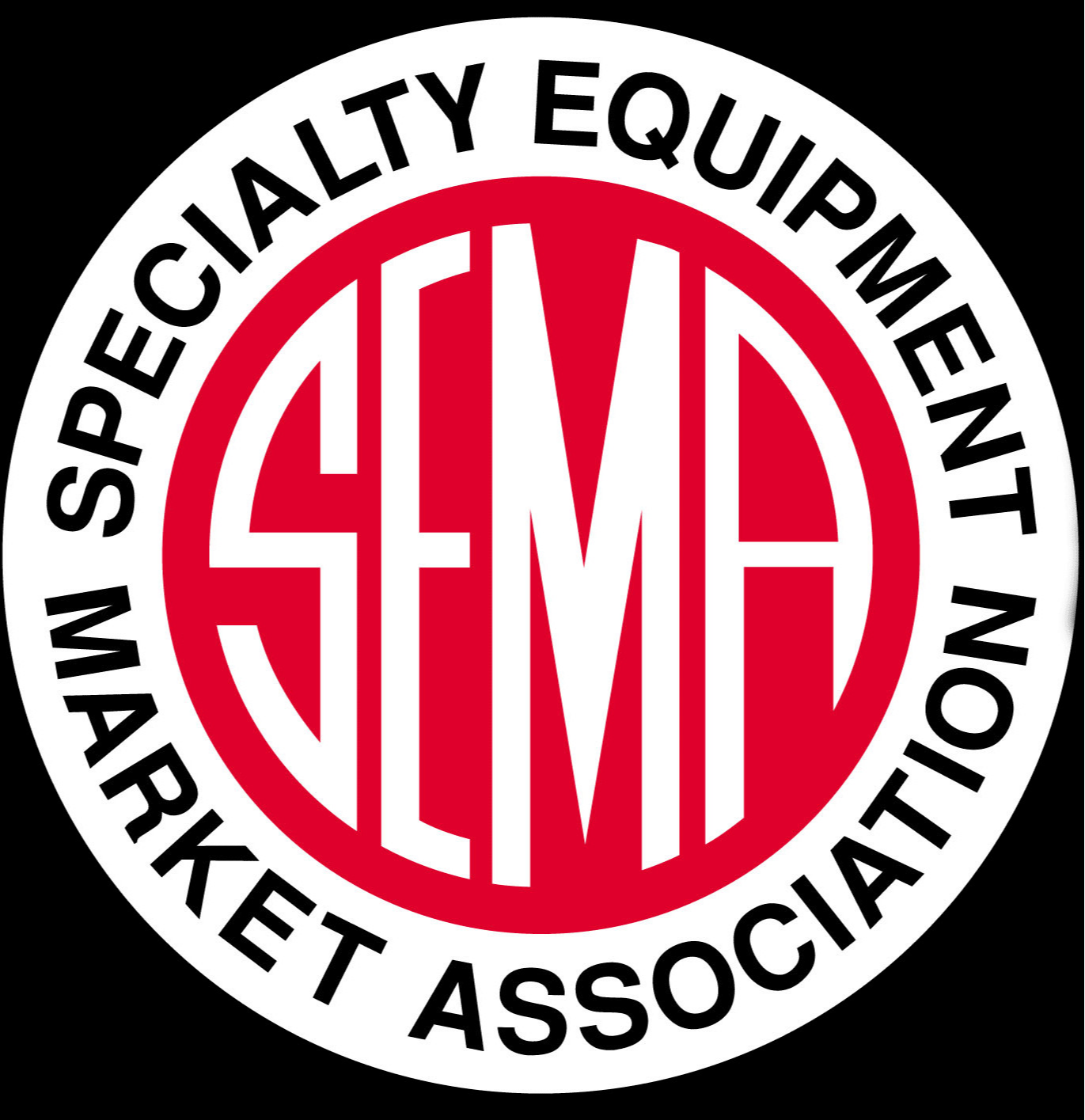 THE SUPERBOWL OF THE AFTERMARKET INDUSTRY
Every year around this time, if you talk to anyone involved in the aftermarket automotive industry, there is one thing at the forefront of everyone's mind: Getting ready for the SEMA show. For many going to SEMA for the first time, it's like a dream come true to stand shoulder to shoulder with the top minds of the industry. For those companies that have been exhibiting for years, it's a chance to meet up with old friends, make some new ones, and be the first to witness the cutting-edge technology presented by the best and brightest minds in our industry.
So what exactly is SEMA? SEMA stands for Specialty Equipment Market Association and while the SEMA Show only happens once a year, the SEMA Association works year-round to provide education and professional development, market research, legislative and regulatory advocacy, industry publications, and international business development for its members. Basically, the SEMA Association works to help progress the automotive industry and the SEMA Show alone provides tons of opportunities for large and small companies alike to grow.
The SEMA Show itself is very much a reflection of the work that the SEMA Association does. Aside from bringing the greatest minds in the aftermarket automotive industry together under one roof, the SEMA Show provides attendees with educational seminars and product demonstrations to help further the industry.
Other than being extremely educational and good for business, the SEMA Show is a ton of fun! There are a ton of celebrities that come to visit and participate, both from the automotive world and others that are just huge fans. Notable appearances in our booth include the Diesel Brothers, Monster Jam star Dennis Anderson, Chuck and AZN from Street Outlaws, Willie Robertson from Duck Dynasty and Adam Carrolla.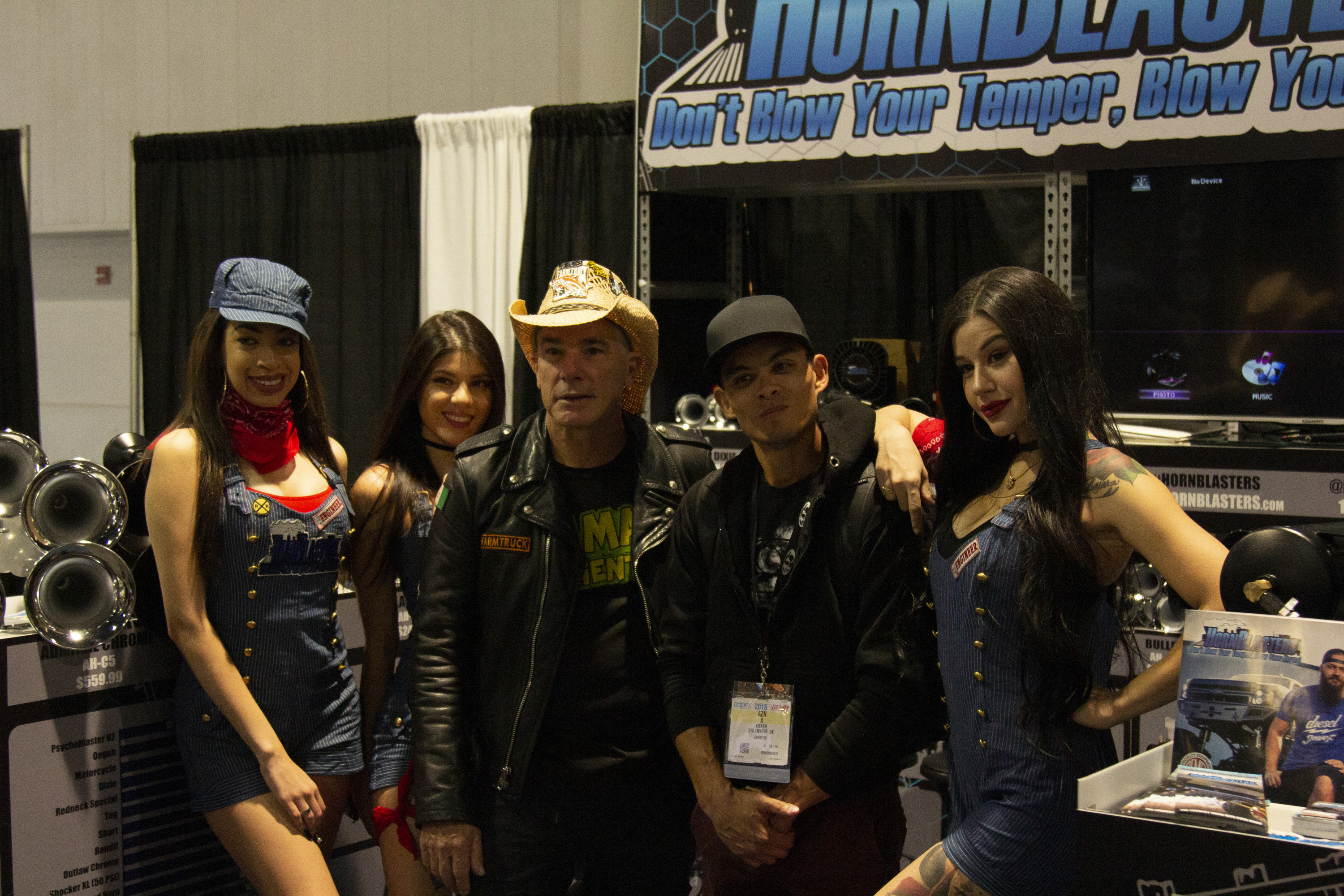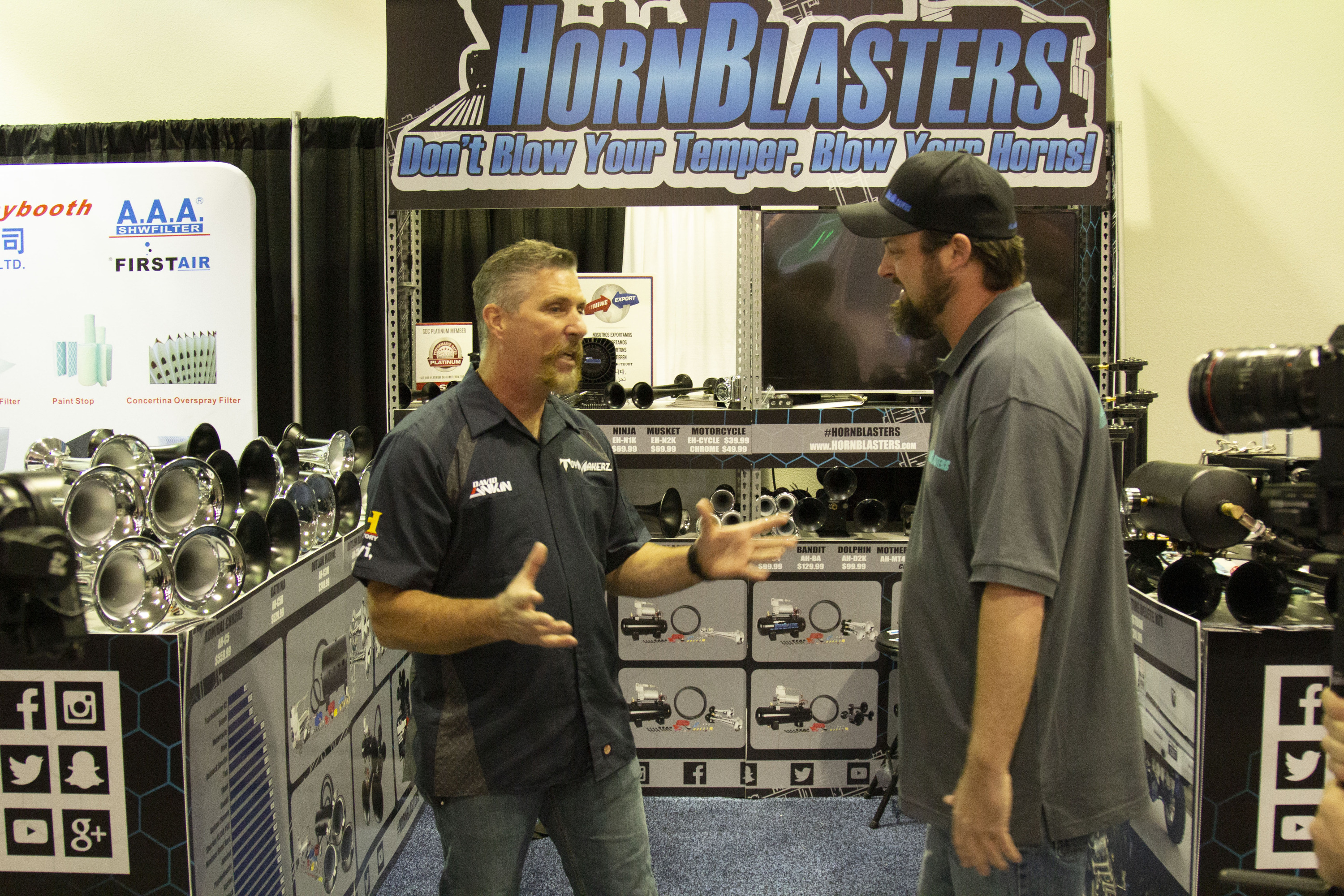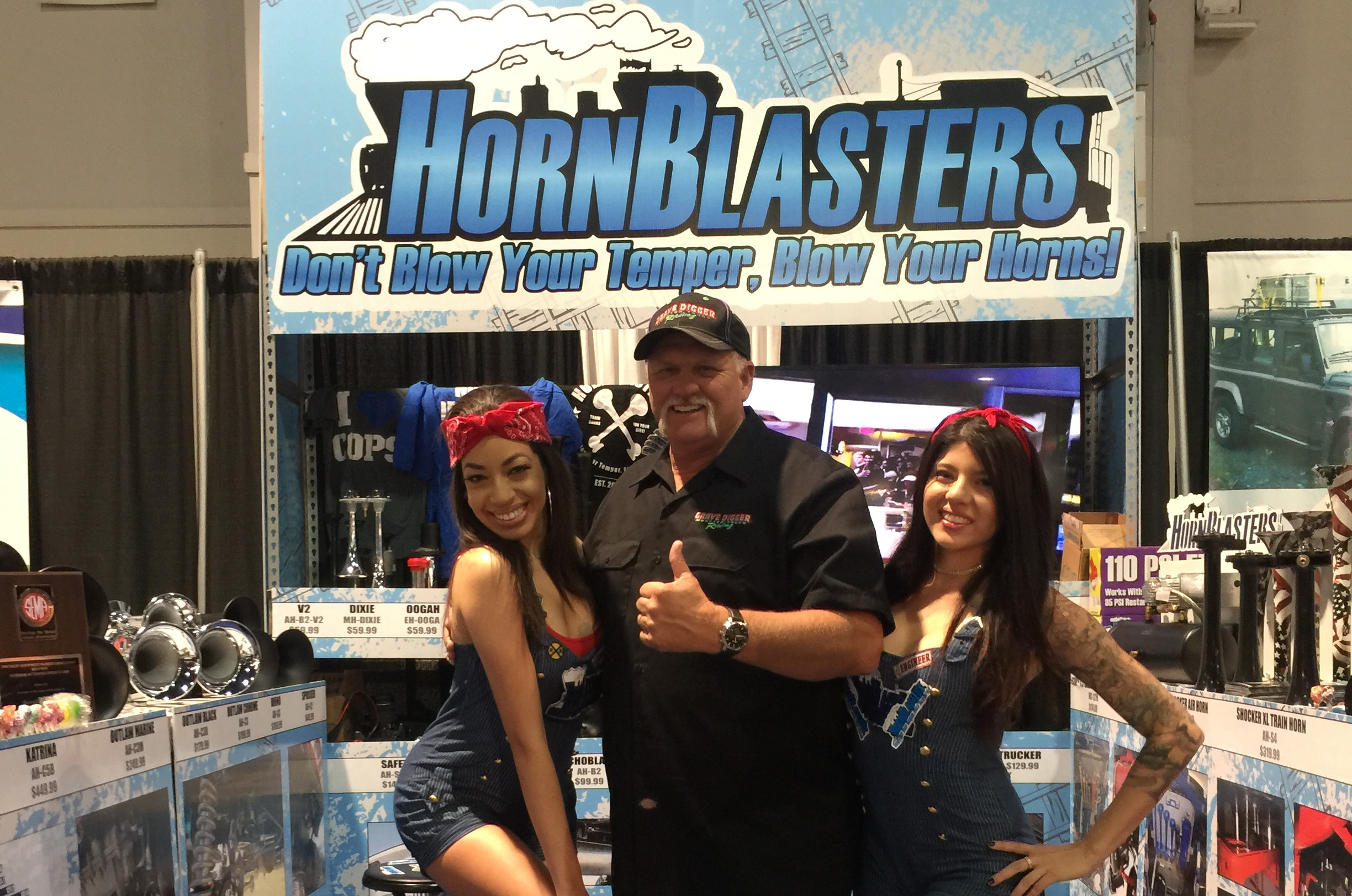 On top of that, there are tons of cool cars, trucks, and motorcycles to check out. Of course, you know HornBlasters has to get in on the fun as well. We typically have over 100 vehicles there that have our products on them and showcase the best and the newest at our booth (accompanied by beautiful models, of course).
OUT WITH THE OLD, IN WITH THE NEW
One of the most exciting events at the SEMA Show is the New Product Showcase that happens every year. You can't help but feel like a kid in a toy store when you see it. All of the industry's newest and greatest products are on display for everyone to check out. But just like the SEMA Show itself, while it is a ton of fun, the New Product Showcase is also a great way for dealers and installers to connect with manufacturers that they may not have ever come across otherwise.
There are always brand new HornBlasters products in the New Product Showcase. In fact, last year we showcased more than 50 new products at the new product showcase, including our Spare Tire Delete Dual Tank Bracket that we unveiled at the show. A lot has changed since then. In the ten months since the last SEMA Show, we have released our Wrango JKU Air Horn Kit, our Goliath Train Horn Mount, and our Shocker Train Horn Mount that are sure to make an appearance at this year's SEMA Show. Plus, we are sure to have a few more surprises to announce this year!
With so many companies exhibiting and so many more attending, how do you keep track of it all? With so much cool stuff to see, it may be hard for potential sellers to remember them all, that's why SEMA came out with an ingenious scanning system to help everyone keep track of each other. Every product that is exhibited has a label that attendees can scan with special scanners that are provided at the show. The scanner reads off information about that product and the manufacturer. The attendee gets a print out at the end of the show of all the products that they scanned with info on how to get ahold of the manufacturer and more details about the product.
Sure, getting to see all the latest and greatest products is awesome, but (just like any car show) the real reason people all over the world come to the SEMA Show is to check out the sweet rides! Only the very best of the best get to make it to SEMA with thousands of proud car, truck, motorcycle, and ATV owners from all over compete for a chance to represent the many manufacturers, custom shops, and retailers.
For many, SEMA is the goal at the end of a long road, hopefully picking up momentum, and sponsors from smaller shows to gain the support of manufacturers that would be willing to pay for a spot for them to exhibit their vehicles at SEMA. These spots do not come easy, so you better have a pretty special ride that stands out from the crowd if you hope to get a spot.
For many custom shops, the vehicle that they bring to SEMA is a culmination of their life's work. Their skills are put on display for all of their peers to see. For manufacturers such as ourselves, its a chance to put our best foot forward and show those custom shops why they should use our horns. Of course, with over 100 vehicles at the show proudly rocking our horn kits, most of them already know exactly what to choose.
Of course, we also have our own custom trucks that we bring with us. Take a look at some of the HornBlasters Trucks that we have featured at SEMA throughout the years.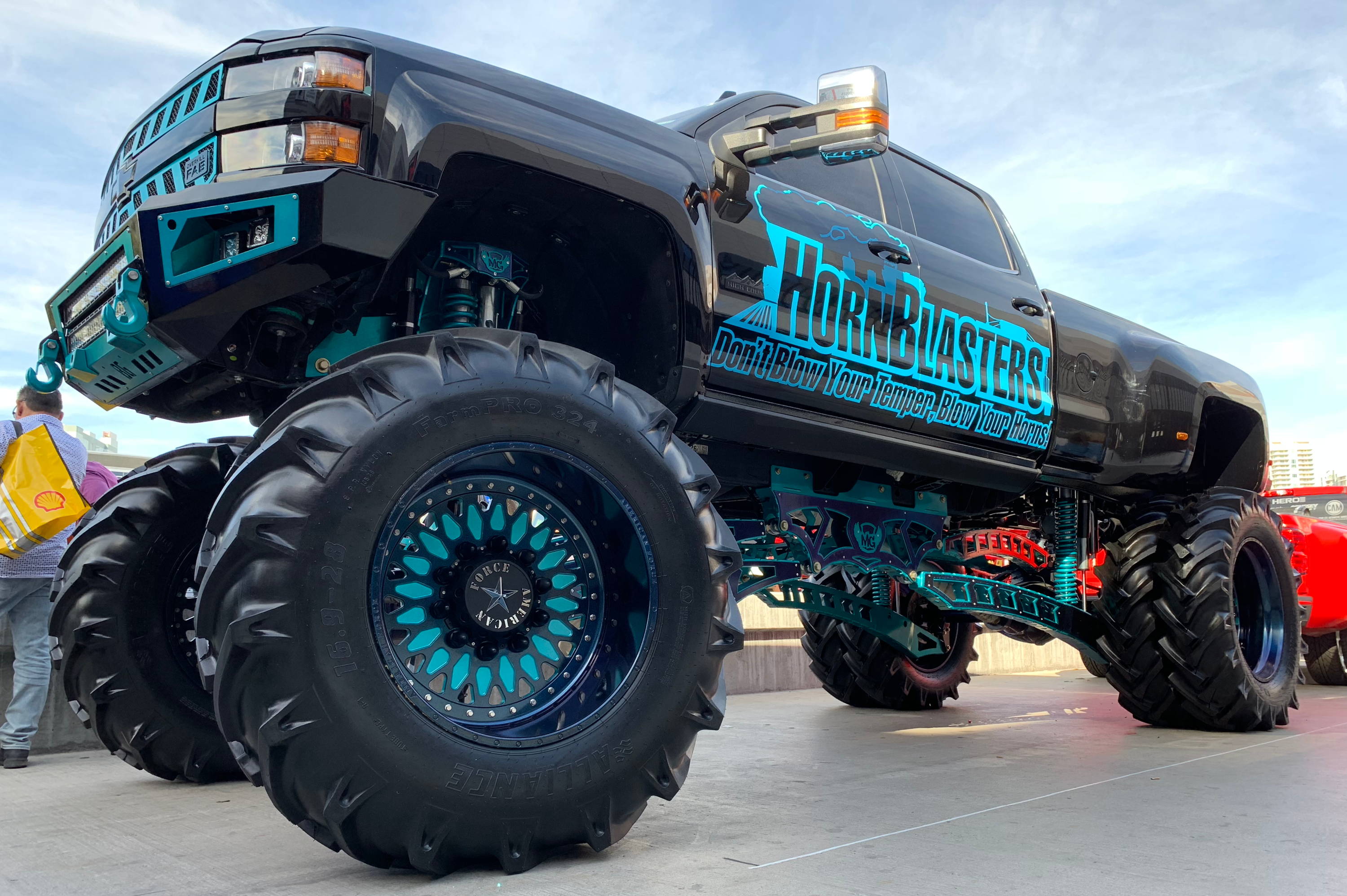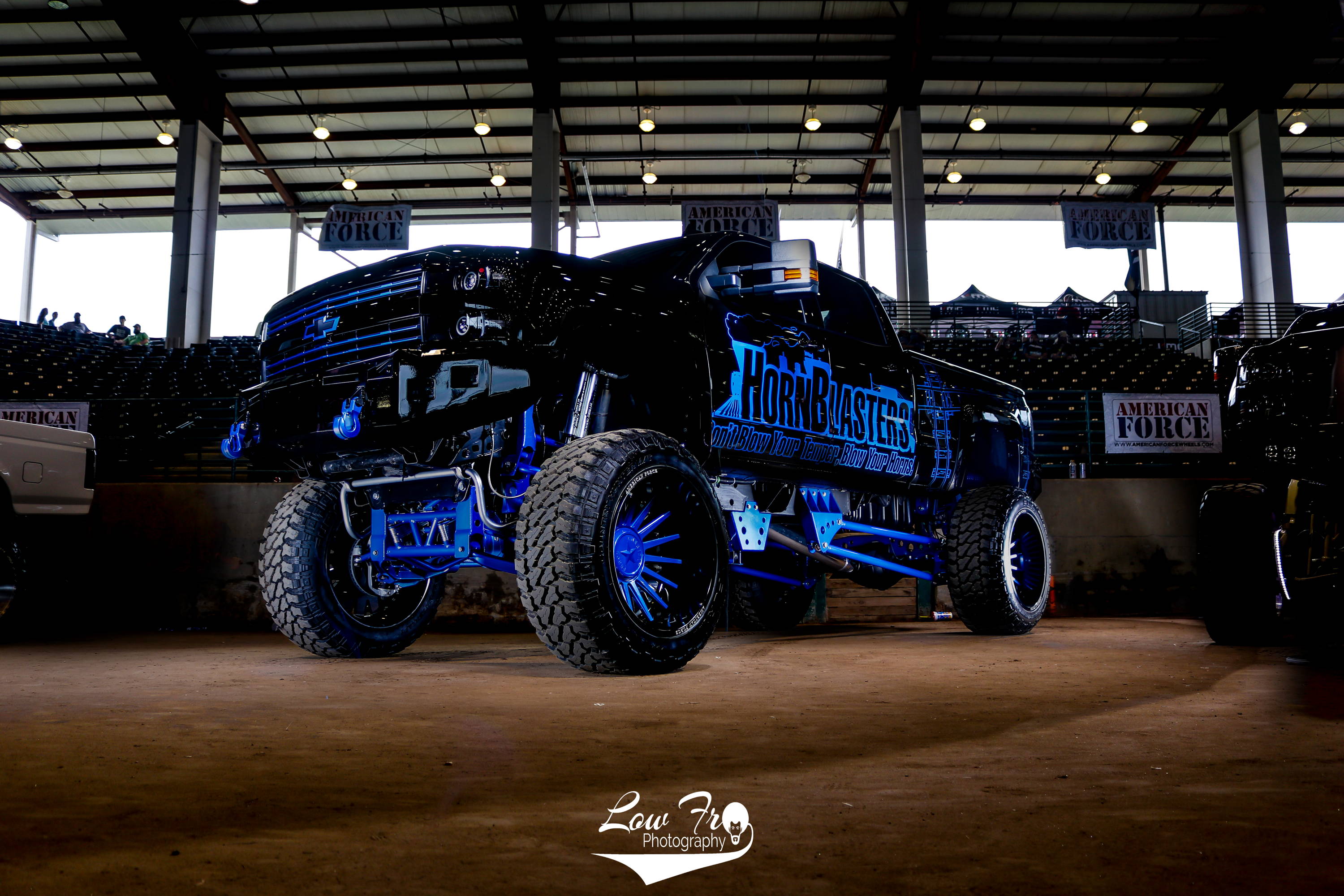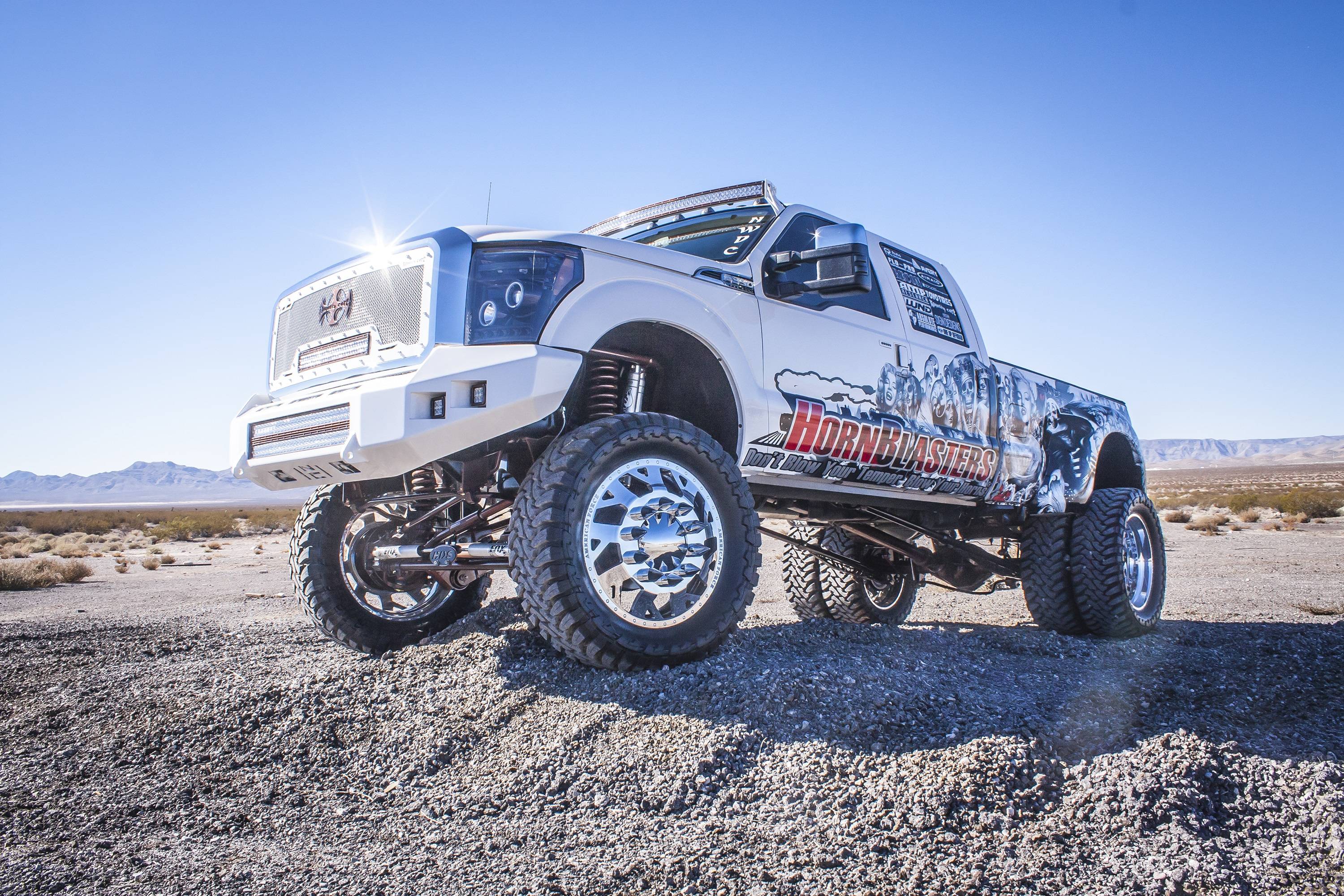 We could go on for days about how much fun the SEMA show can be, but on a serious note, the SEMA show and the SEMA association does a lot of great things for the offroad and aftermarket community. Competition breeds ingenuity, so naturally, with all of these different manufacturers and shops showing off their latest and greatest discoveries, you will have someone wanting to come in and do it better next year. At the end of the day, the customer is the real winner, with all of these companies constantly improving their existing products and coming out with new ones.
So even if you don't get a chance to go to Las Vegas and see what all the hype is about, don't worry. While the SEMA Show itself only last week, the effects the show has on all customers can be seen the entire year after, with those new products that were showcased this year being made available and a new generation of gearheads inspired to do it even better next year.
---