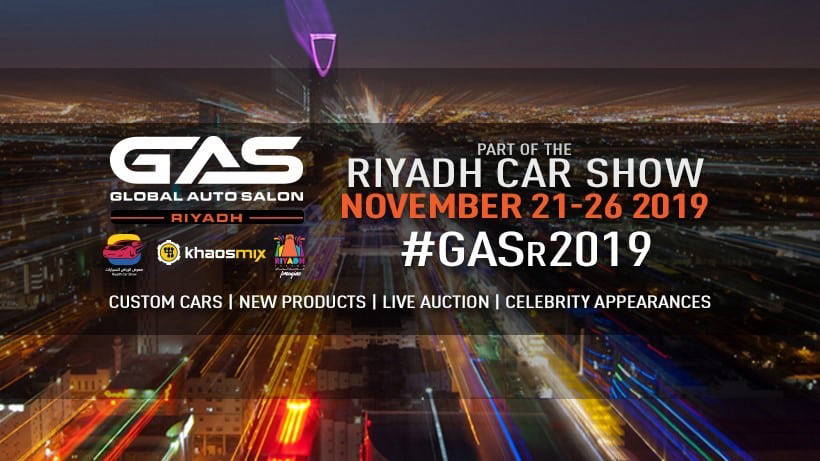 GLOBAL AUTO SALON 2019 ~ RIYADH, SAUDI ARABIA
When HornBlasters was invited to Saudi Arabia last month, we didn't know what to expect! After all, when you think of car culture, Saudi Arabia isn't the first place that comes to mind. Sure, you might picture an oil-rich sheikh rocking a Bentley, but you certainly don't expect to see American made pickups and muscle cars in a place like the capital city of Riyadh.
As it turns out, things are changing fast in Saudi Arabia. Along with other reforms, it seems that the Kingdom wants to open its society to automotive based companies from all around the world. To kick off this new way of thinking, the government decided to partner up with US-based Bonnier Corporation to throw an event similar to a "SEMA on steroids" and invite companies like HornBlasters to come halfway around the world to participate in a spectacle of automotive extravagance.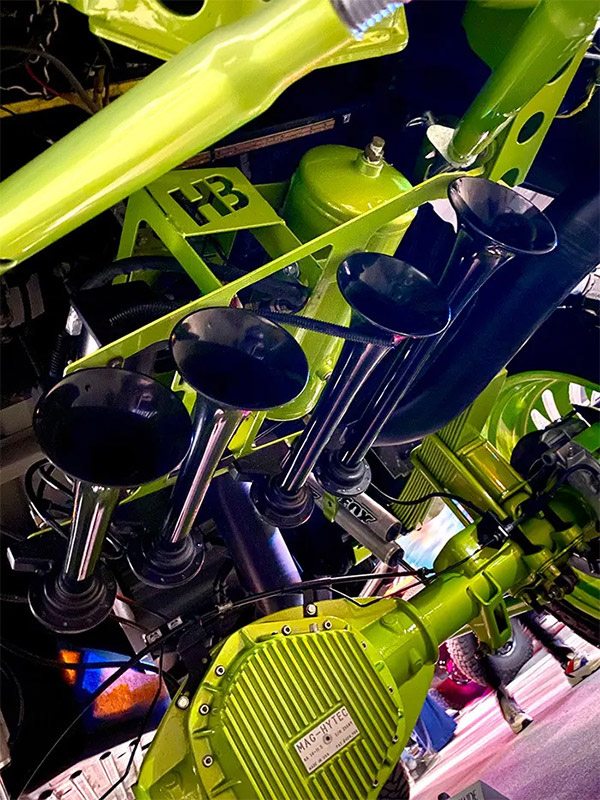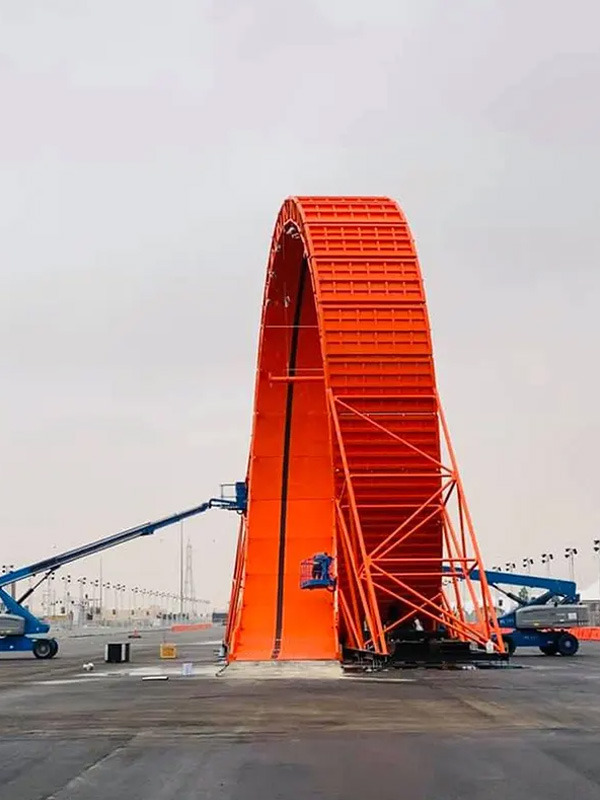 The Saudis we met were complete gearheads and shared a common love of performance and aftermarket parts goodness. With over 450 vehicles (all available at auction), 250,000 attendees, industry experts, and celebrities, it was clear they were serious about putting on an event like never before. They didn't stop at just exotic automobiles. The days were highlighted with over-the-top entertainment. Attractions like a Monster Jam truck competition starring Gravedigger, a BMW police academy stunt show, a world record loop on a giant Hot Wheels track, drifting demos by Hoonigan Racing and Team Nitto. Even Dave "The Bullet" Smith was there to be shot out of a cannon in an effort to break the record for "highest human cannonball," which he did!
Some of those in attendance were household automotive names like Dave Kindig (Bitchin' Rides), Chip Foose (Overhaulin'), Richard Rawlings (Fast N' Loud), Aaron Kaufman (Fast N' Loud, Shifting Gears), Bill Goldberg (WWE), Ryan Friedlinghaus (West Coast Customs), Chris Jacobs (Overhaulin'), and Charles Leclerc (Formula 1).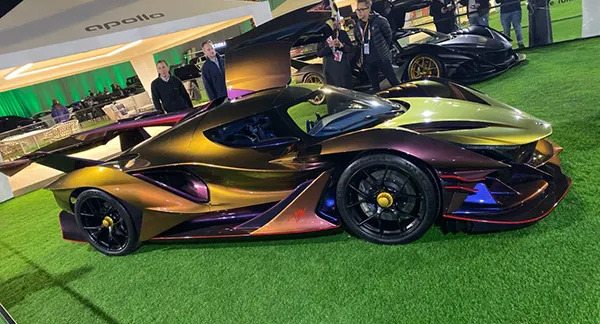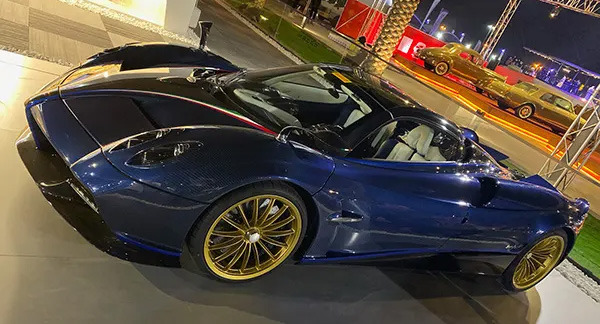 The VIP area had some of the rarest supercars we've ever heard of. Ferraris of every model sat beside numerous Bugatti Veyrons. Unique cars like the Koenigsegg Jesko, the Apollo IE, the Pagani Zonda Riviera, a McLaren P1 XP Carbon Series, and the list went on. Cars so exotic and rare only a few people have ever seen them in person.
Supercars weren't the only horsepower on display, however. HornBlasters was represented in full effect by guys like Shane with his fully wrapped gecko green Silverado outfitted with our Spare Tire Delete and 244 Nightmare kit. Brandon also brought his beautiful black Duramax with a Katrina 540 kit across the globe, and Kyle's lifted F350 running our Conductor's Special 544 Nightmare kit made the trek to represent as well. We learned quickly that the Saudis love them some train horns!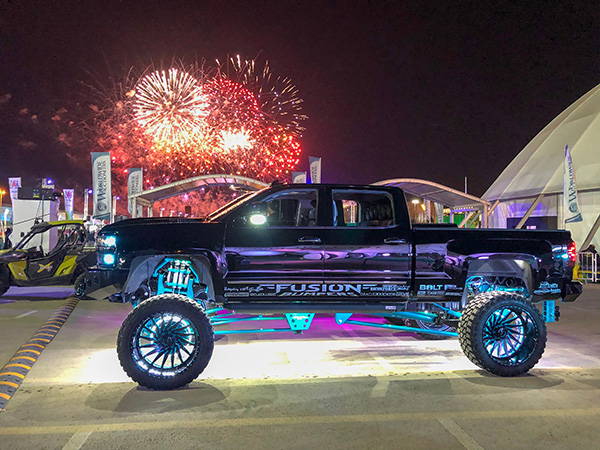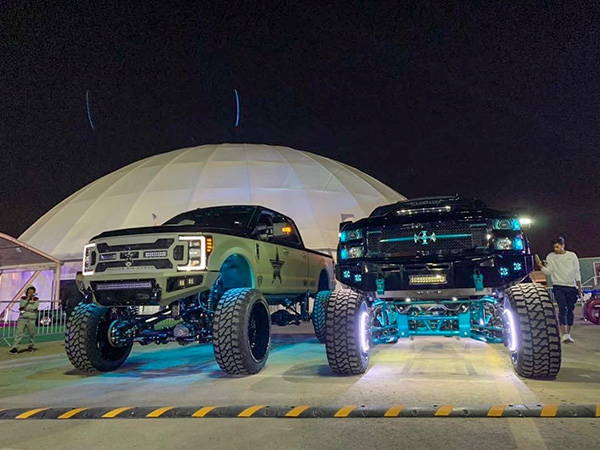 Every car that was on display was also available to buy at the auctions that took place throughout the event. One-of-a-kind vehicles like the 3,974-HP Thor24 Semi-Truck that sold for a whopping $13.2 million, or a Dodge Challenger SRT Demon owned by WWE legend Bill Goldberg were just a couple that stood out.
Bonnier Corp. Senior VP Jonathan Moore addressed the crowd of manufactures during the event and shared some powerful insights. One that stood out to us was when he said "I've been blown away at what I've experienced here. I've had the good fortune to travel all around the world and when I came here, I, like you had the same skepticism and concerns because quite frankly the narrative that we hear back at home is wrong…" After our visit, we would have to agree 100%. The Saudis are kind, humble and happy to host visitors from all over the world.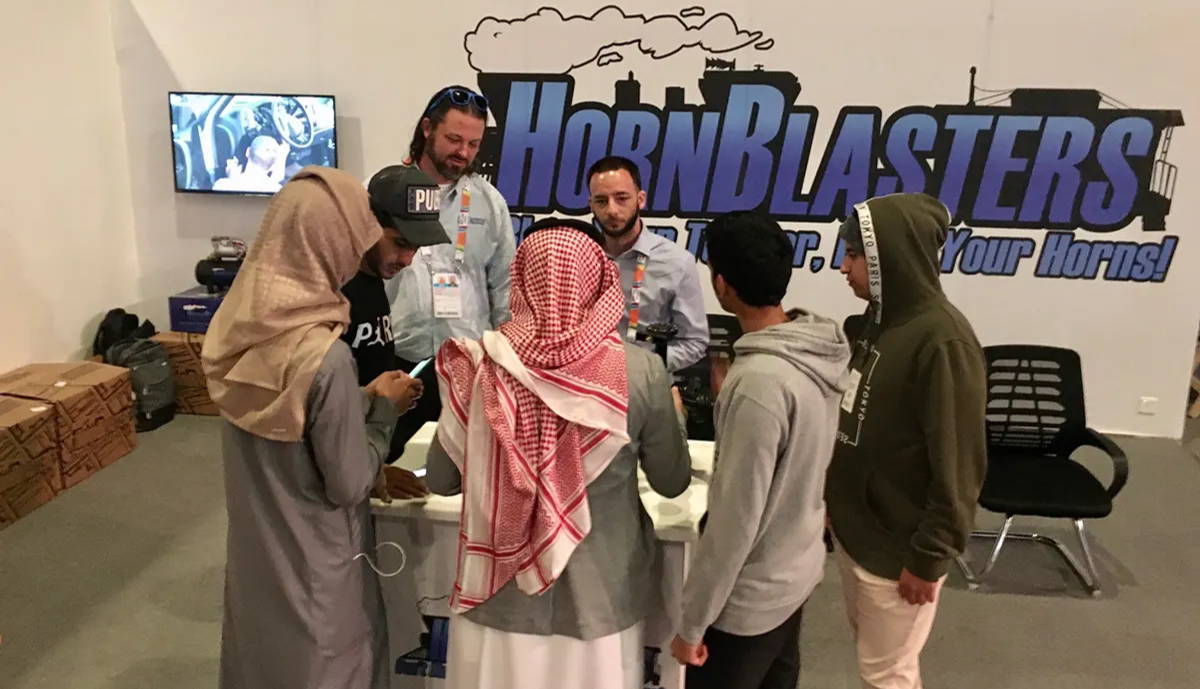 The event was an amazing experience that bridged the cultural divide, we learned a lot about the Saudi Arabian people and their hospitality. We'd like to thank them for welcoming us, our brand and our products into their fledgling and rapidly growing aftermarket accessory market. They are on a mission to modernize and this event showed us they mean business. So instead of that sheikh driving a Bentley in the near future you just might catch him in a lifted American made truck with one of our train horn kits!
Be sure to check out our highlight video below. It's hard to capture an event of this size in just a few minutes but it's worth the watch.
---